We are
Unifiller Europe
Our success is based on a long-term and trusting cooperation with qualified, highly motivated and reliable employees and partners. For our customers we create added value by providing know-how and process-oriented solutions.
Company History
Unifiller is a leading supplier providing portioning depositors to bakeries and food manufacturers worldwide. We design and manufacture:
Systems for the depositing and processing of food, cosmetics and other products
Machines for decorating round cakes, tarts and cupcakes
Transfer pumps
Machines for top- and side icing cakes
Machines for the production of all kinds of bakery goods
Unifiller Systems Inc. was founded in 1988 in Canada and grew quickly to a world-wide leading supplier of solutions in the field of process optimization. Weight-accurate depositing, maximum output and utmost product care are always in the focus of new product developments.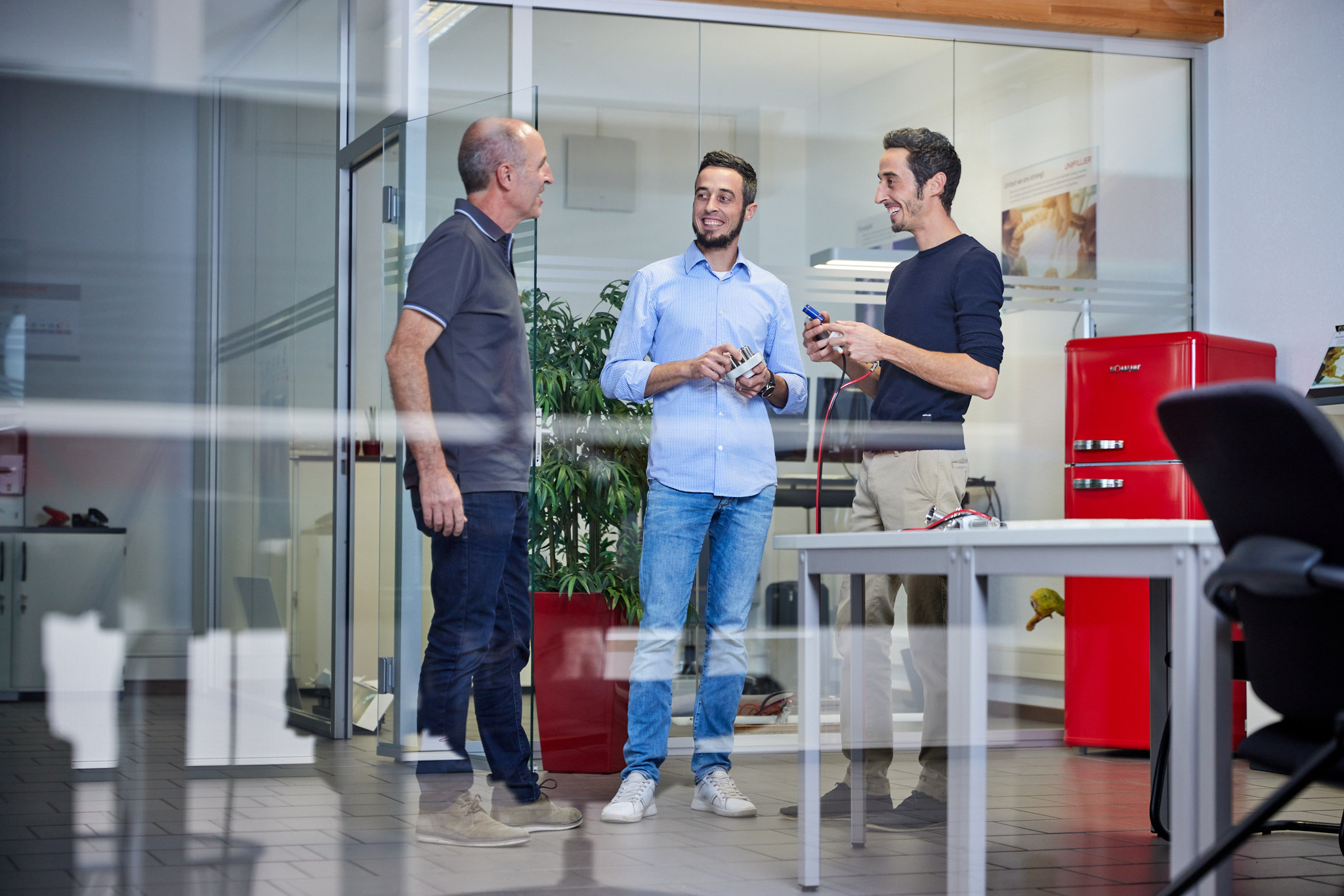 About Unifiller Europe
We at Unifiller Europe GmbH are a dedicated team of professionals with knowledge and expertise for applications in bakeries, confectioneries, ready meals and other food- and non-food-processing productions. We support our customers and distribution partners around Europe in regard to new technologies and techniques, applications, automation of production processes, sales & marketing.
In our Technology Centre in Lörrach we have established excellent conditions for training and education as well as possibilities to run live-tests on our standard machines, the Cakes Line and the Flexible Production Line. Are you interested in optimizing your production processes? Profit from many years of experience and an outstanding service!
Why not combine business with pleasure?
Unifiller Europe GmbH is located in Lörrach, which is economic and cultural center in the tri-border region of Germany, Switzerland and France. It is well-known for its beautiful market places and the picturesque historical town-center with southern atmosphere. To the south, Lörrach is right on the border with Switzerland and the beautiful city of Basel invites you to stroll around. The hills around Lörrach allow panoramic views of the Black Forest, the Swiss Jura and the Vogese mountains. The pleasant climate is the best condition for the hillside vineyards around and the medieval Rötteln castle invites for a visit. We're looking forward to welcoming you!