1-Person-Cake-Line
Use these 3 machines to easily assemble up to 60 round cakes/hour with only 1 person! This is the perfect solution for a very economic production of round cakes with only 1 person! The highly automated equipment can be handled easily, thanks to PLC control with all recipes stored-in. Shortest installation and cleaning without any tools make the cake production a child's play.
The Unifiller 1-Person-Cake-Line
3 machines for a perfect and economic production process:
Pro Econo 1000i FS:
equipped with syrup showering head
Cake Station:
for an automated applying of middle fillings
Cake-O-Matic 1000i SV:
to realize the top- and side icing within seconds
Capacity: up to 60 cakes/hour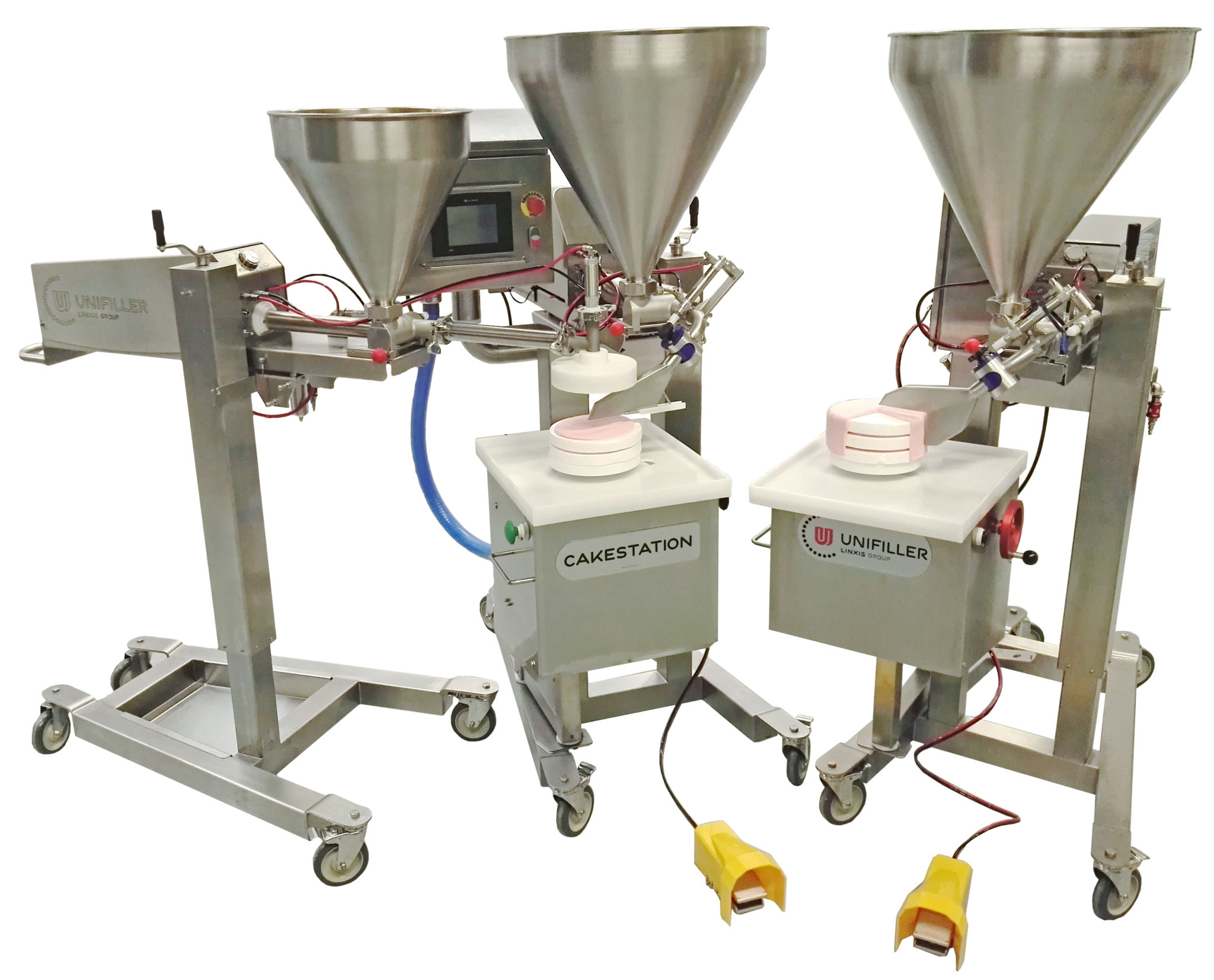 Process:
The sponge layers are placed on the turntable of the Cake Station where they're automatically sprinkled with the desired amount of syrup before the middle fillings are applied. The Cake-O-Matic 1000i SV finishes the cake with the top & side icing. It's not more than a small touch on the foot pedal and everything happens automatically. Cake production couldn't be easier!
Benefits of the Unifiller 1-Person-Cake-Line:
Easiest operation by only 1 worker
Saves space in your production
Only 3 machines are needed for the complete assembling of the cakes
Optional integration of transfer pumps or a conveyor to fit your requirements
Modular design of the equipment: all depositors can be used for a wide range of additional applications, like depositing sponge batter into rings, muffin, cupcake & dessert production and more…
This Cake Line can be modified with flexible components:
Hopper Topper pumps for automated filling of the hoppers
Conveyor for decorating the cakes
Further depositors for the cake decoration
Robots for the automated cake decoration (contact us)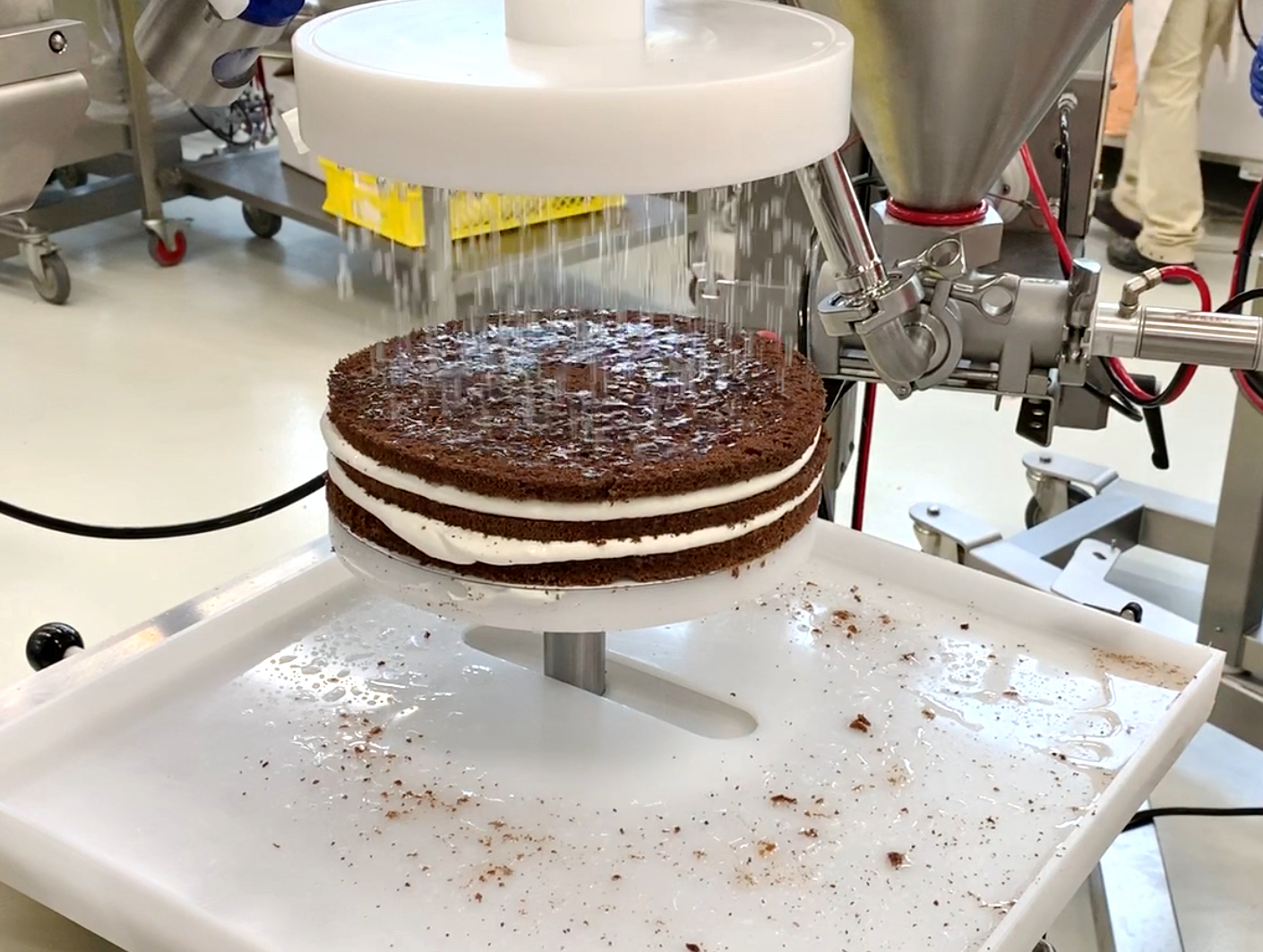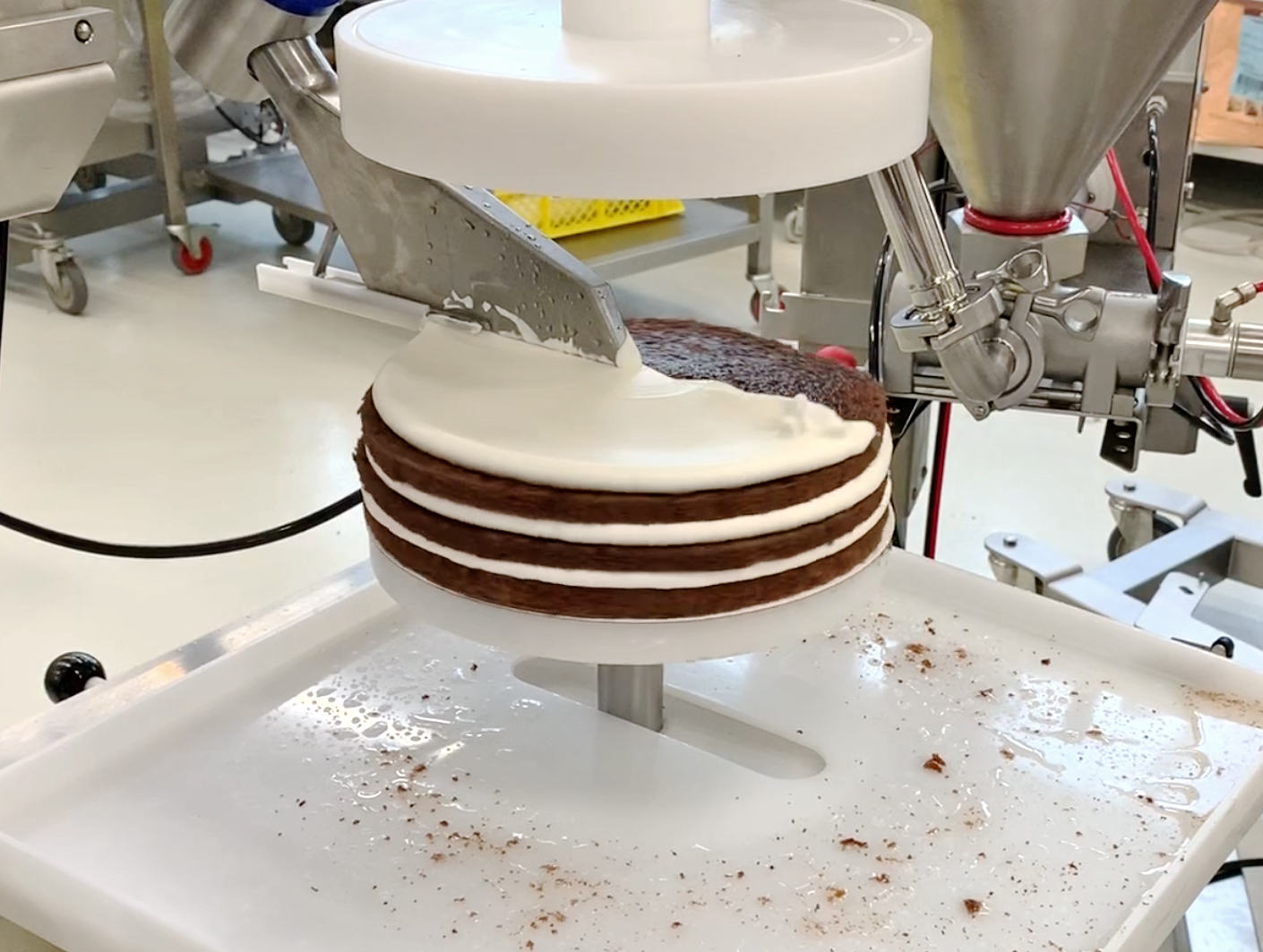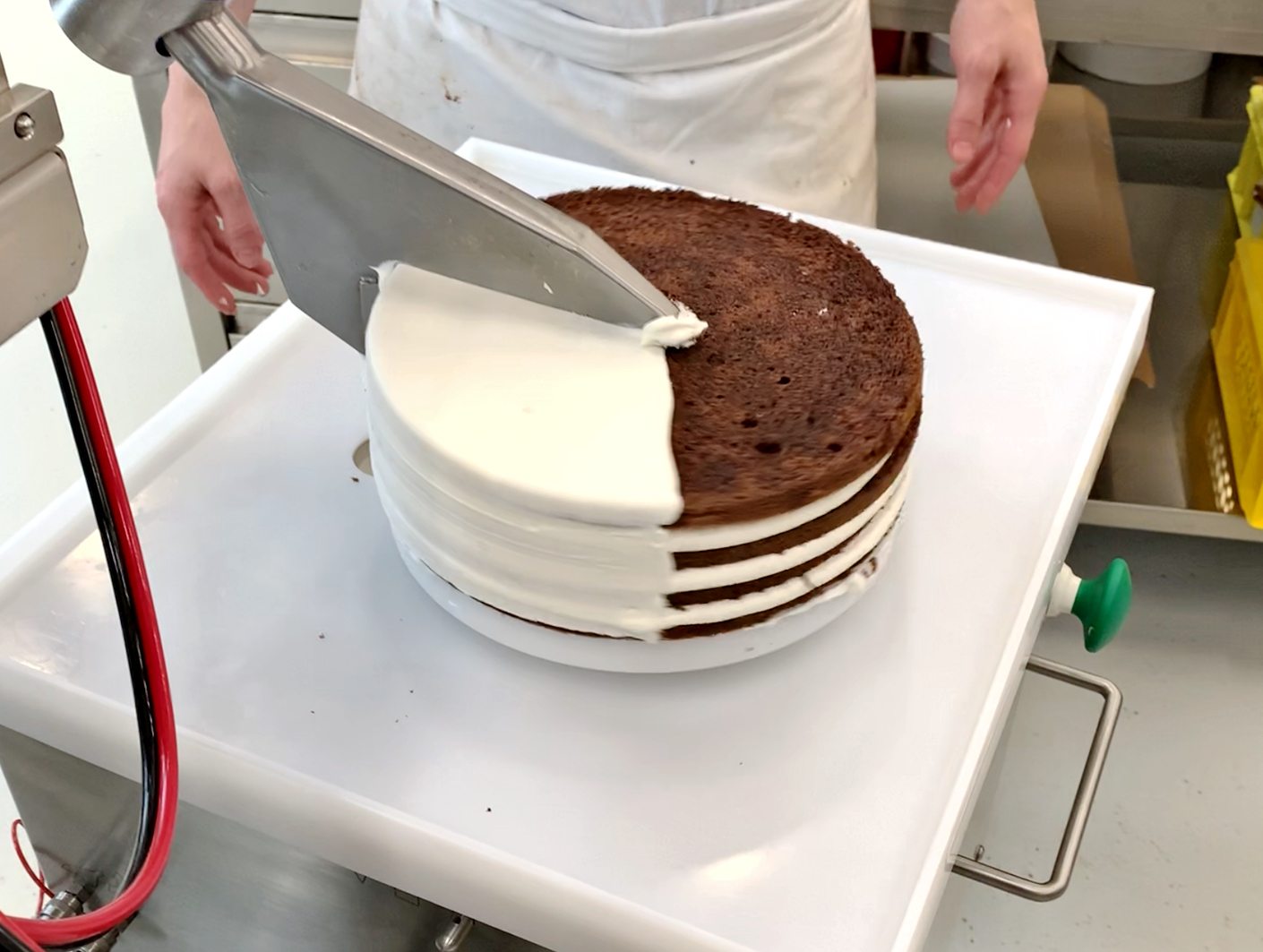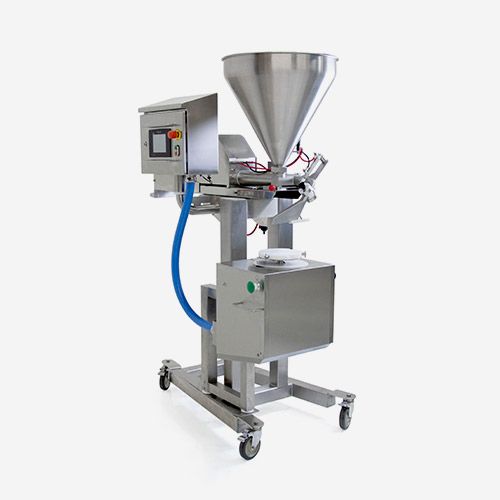 Are you interested to learn more about our solution for producing up to 900 cakes per hour? Click here to see the Unifiller Cake Line Concept.
Please feel free to contact us for receiving further advice and information regarding our industrial Cake Lines and the possibilities they offer.
---
Get in
contact with us!
I'm pleased to answer any questions you may have.