Flexible Production Line
UNIFILLER Flexible Production Line is the ultimate solution for an efficient production with high output, a high level of automatization and at the same time an increase of your flexibility: the integration of Multi Stations in-line enables the smooth production of a large variety of different products from layered single-serve desserts through cake slices and swiss rolls right up to muffins with injected fillings and individual creations.
The Unifiller
Flexline
The combination of one or more Multi Stations in line with conveyor guarantee highest flexibility for your production processes and maximum output. The focus of this line is a lean and efficient production with "In-Line processes". Our concept is based on shortest installation- and cleaning times for a quick product change-over.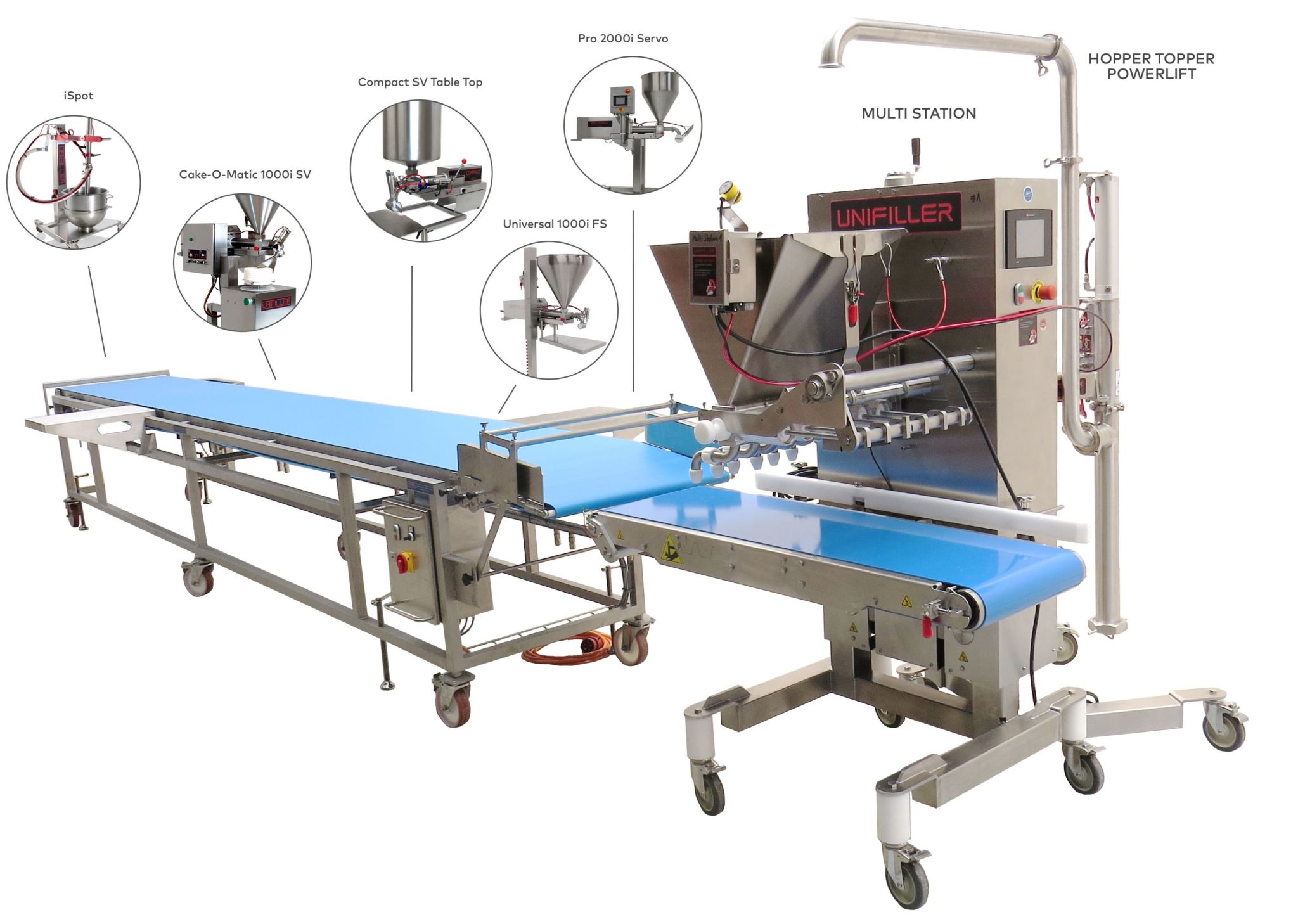 Thanks to the wide range of perfectly matching accessories the Multi Station can be used for the processing of all kinds of different products for the quick, clean and efficient production of round cakes, tarts or desserts, pound cakes or small pastries like eclairs and macarons, for sheet cakes and cream slices as well as for the depositing of liquids, dips and sauces into cups or bottles.
Possible applications on the Multi Station:
Double-lane applying of cake fillings for the round cake production
Weight-accurate depositing into glasses, moulds, trays etc through up to 8 outlets
Spreading of cake batters, creams, marmalade etc for sheet cakes, sponges, cream slices
Applying stripes (cremes, fruit fillings etc)
Depositing dots /spots (for macarons e.g.)
Injecting fillings in muffins or pastry
Applying decorations, e.g. on cupcakes
Very gentle depositing of liquid to viscous or even chunky products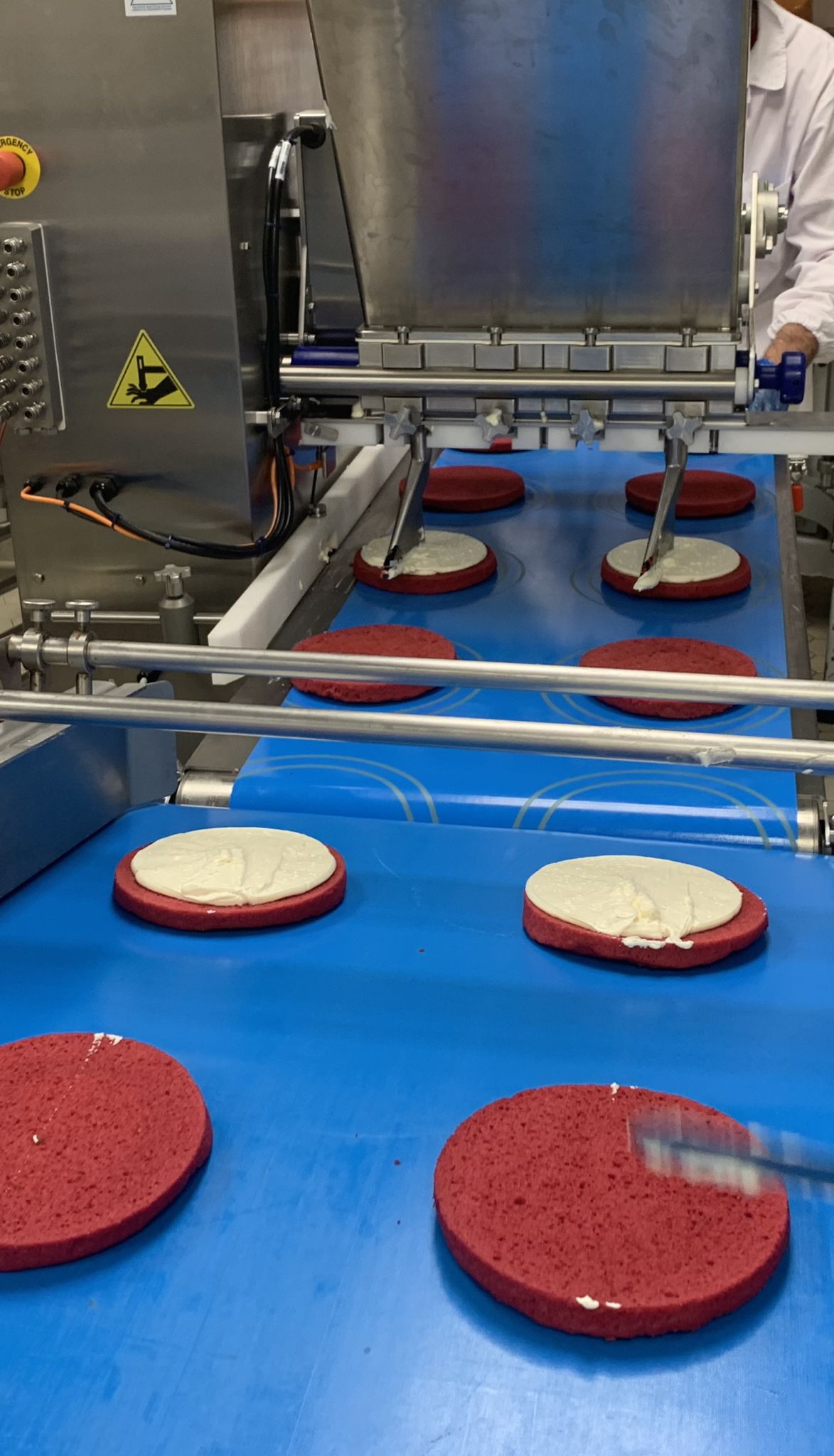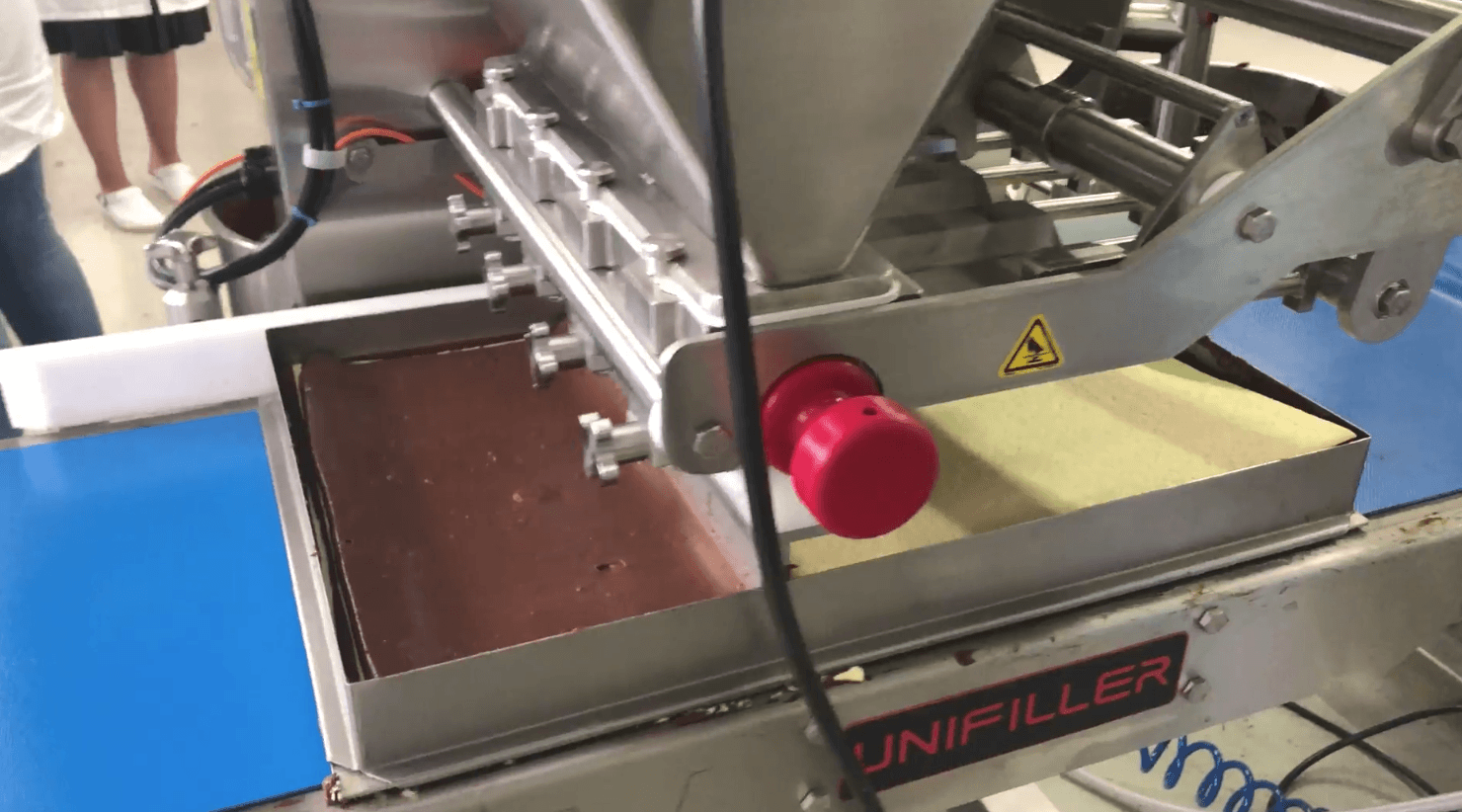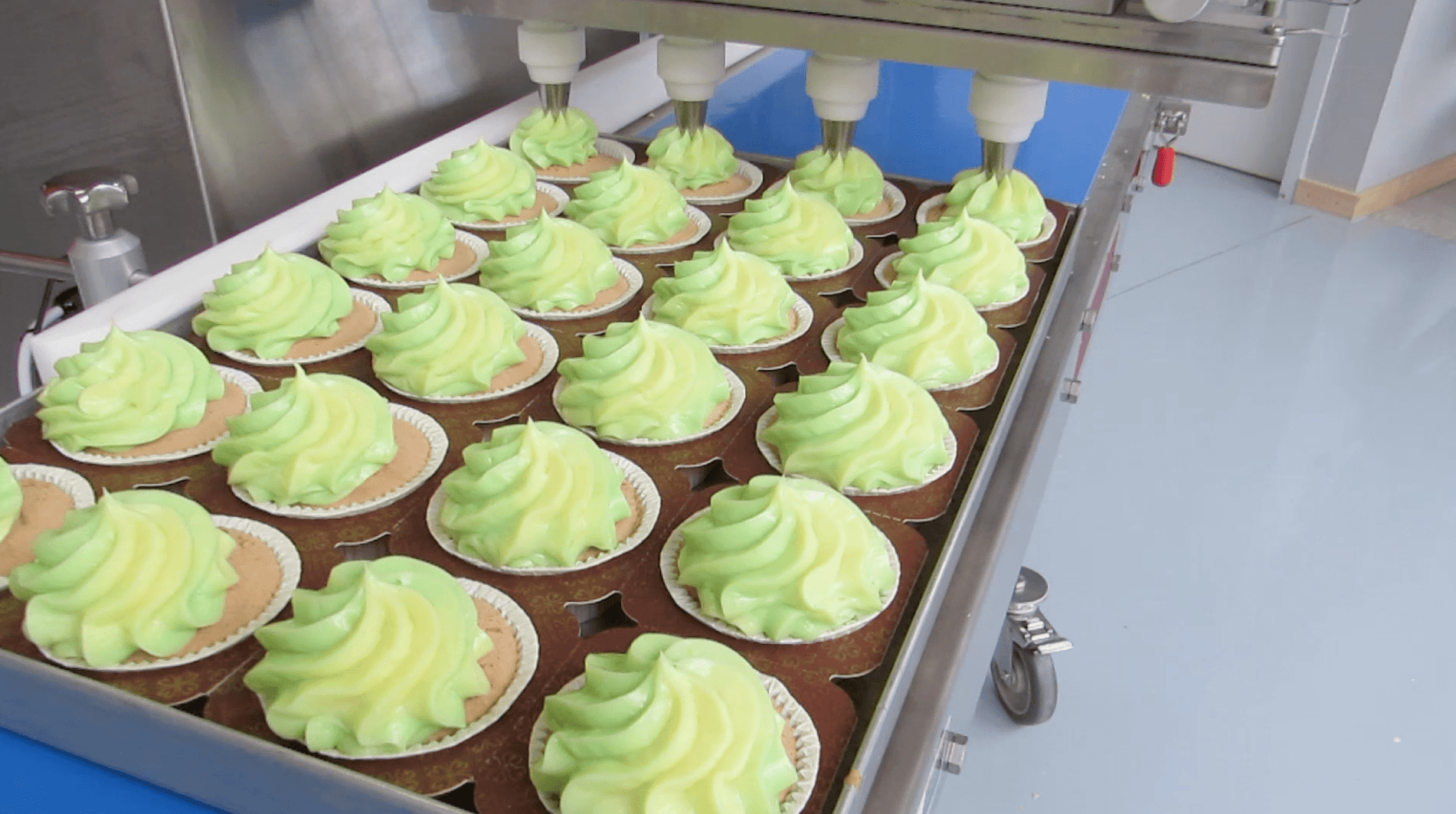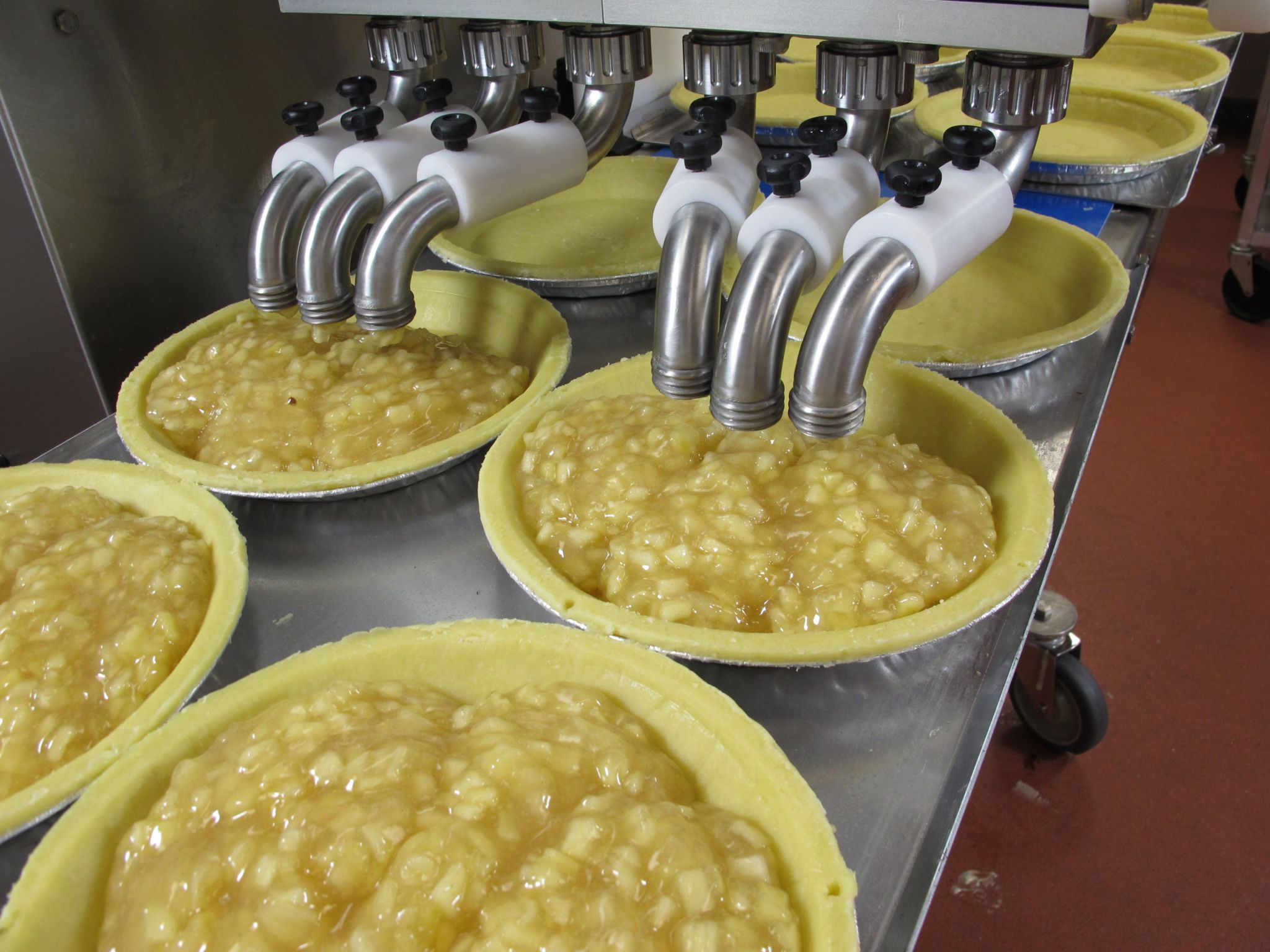 The Multi Station makes it all possible! Equipped with optional accessories the Multi Station is a great Allround Depositing System, that can be in action round the clock.
Step by step, the different products will be processed fast, clean and weight-accurate on several Multi Stations, while other production steps like the insertion of baked sponge or fresh fruits, spraying syrup or applying decorations can happen along the conveyor. The integration of further depositors along the conveyor is pretty easy and will help realizing additional production steps along the conveyor. Use the Flexible Production Line not only for the production of one product, but for as much products as possible! An increase of efficiency couldn't be easier…
Do you want to learn more about the multiple possibilities of such a Flexible Production Line? With pleasure we will answer all your questions and create a concept tailored to your specific needs and requirements. Please feel free to contact us!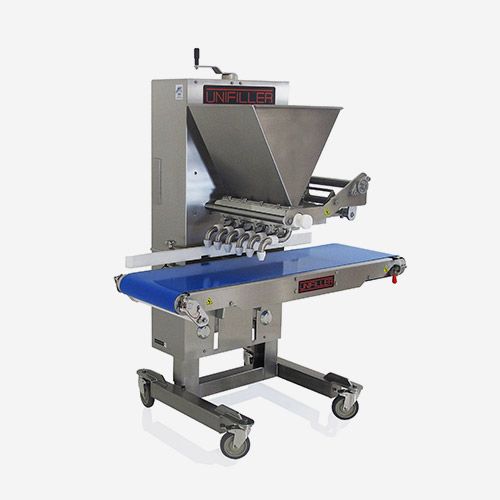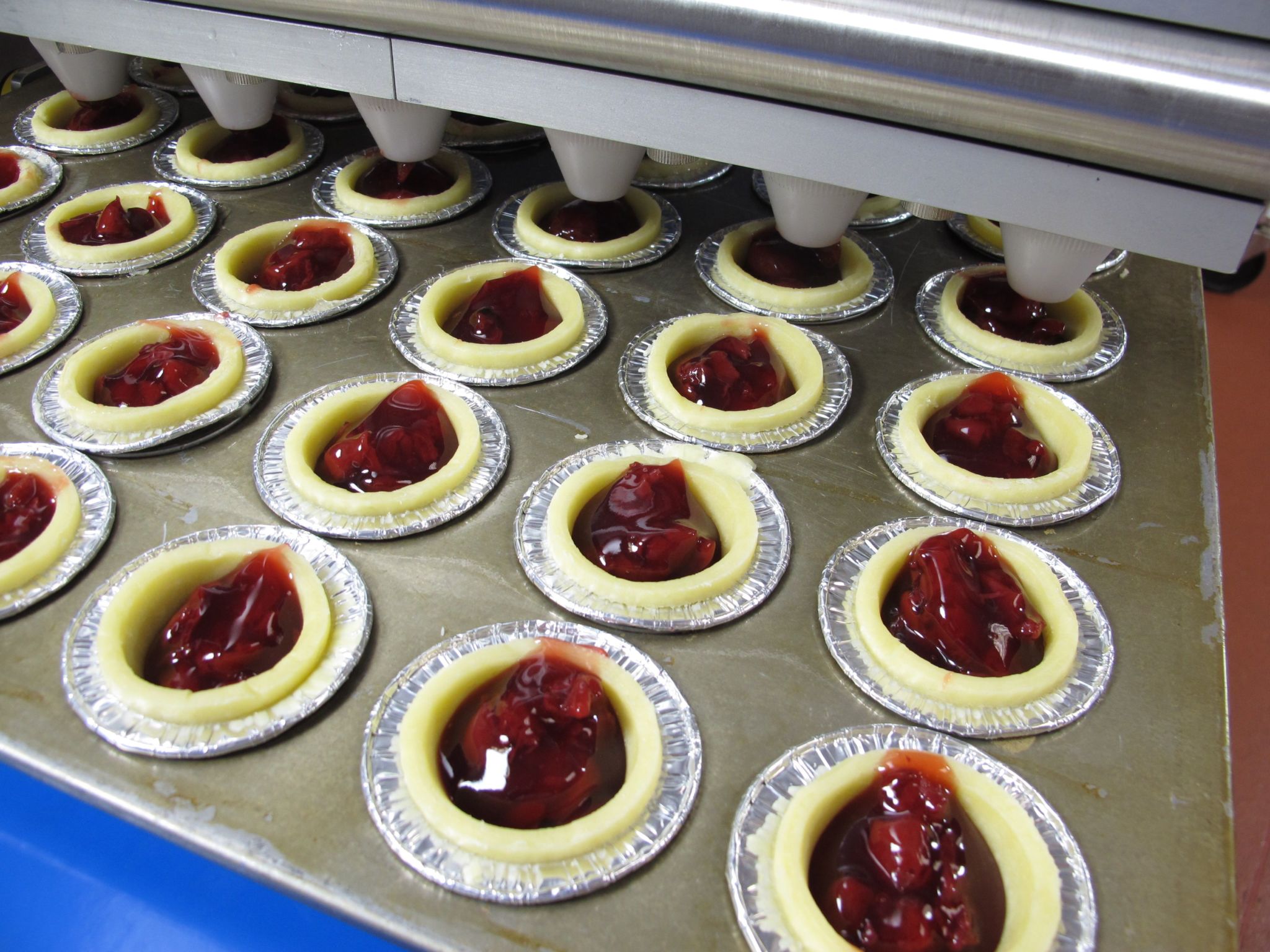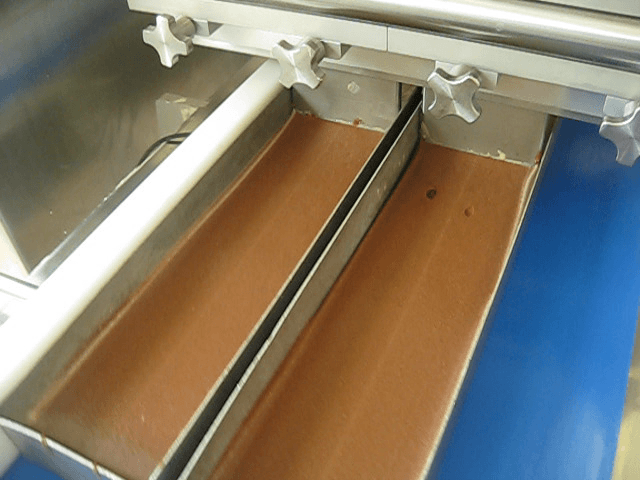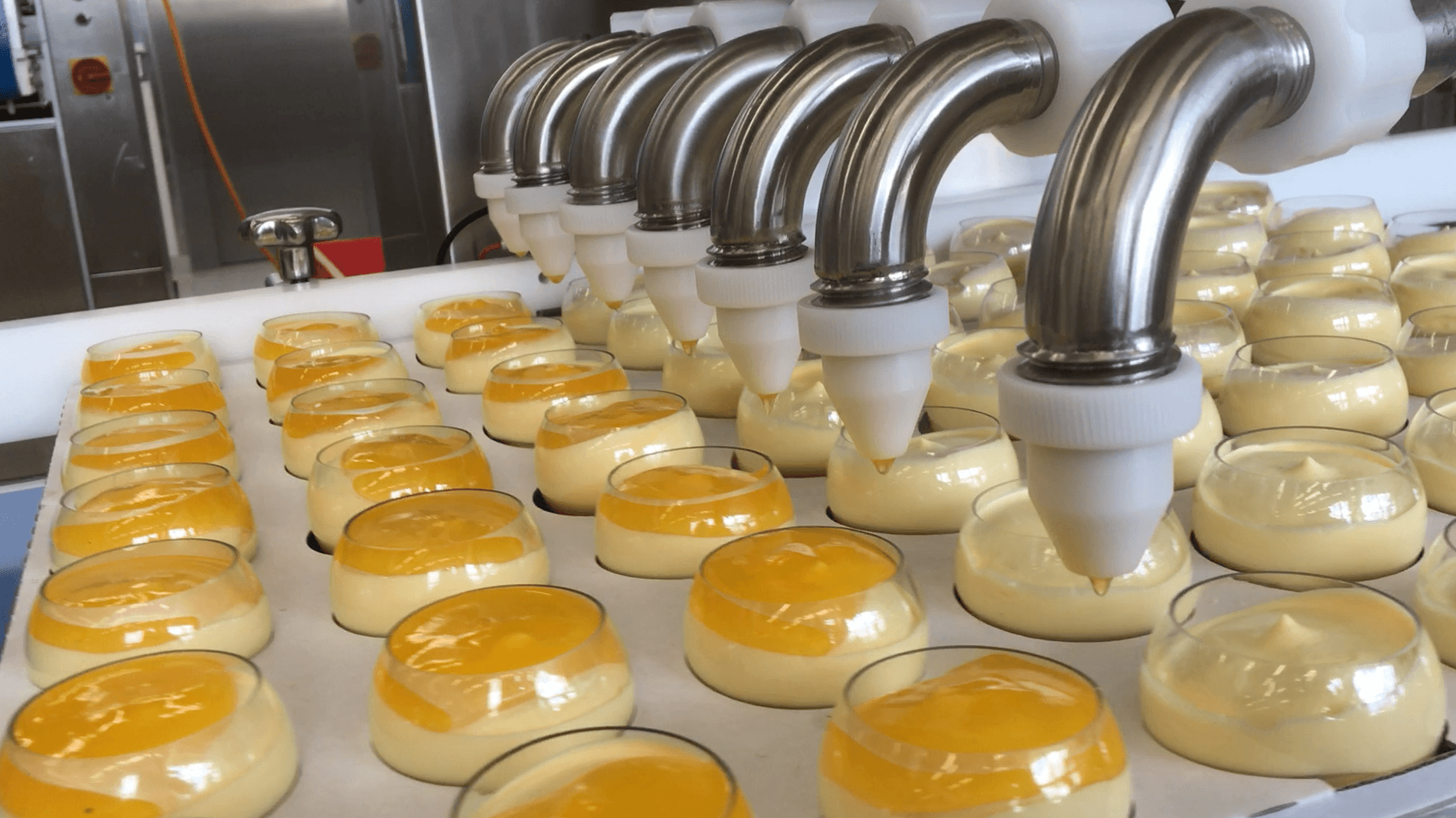 ---
Get in
contact with us!
I'm pleased to answer any questions you may have.