Mini Filling Line
The compact design of the Mini Filling Line only needs little space in production and offers you an automated production process with high output and flexibility! Up to your needs, we add the matching UNIFILLER depositor to the line – or you use your existing UNIFILLER depositor and integrate it into the system. Choose the matching UNIFILLER depositor for an automated product detection and depositing on our Mini Filling Line.
The Unifiller Mini Filling Line
Increase your level of automation and the efficiency of your production processes – no matter if you're home in the field of bakery, food or ready meal production. Benefit from automated product detection and depositing within little space! The Unifiller Mini Filling Line is the perfect solution for very efficient but still flexible production processes. Enjoy highest flexibility in regards to different containers, to changing deposit amounts and different product consistencies.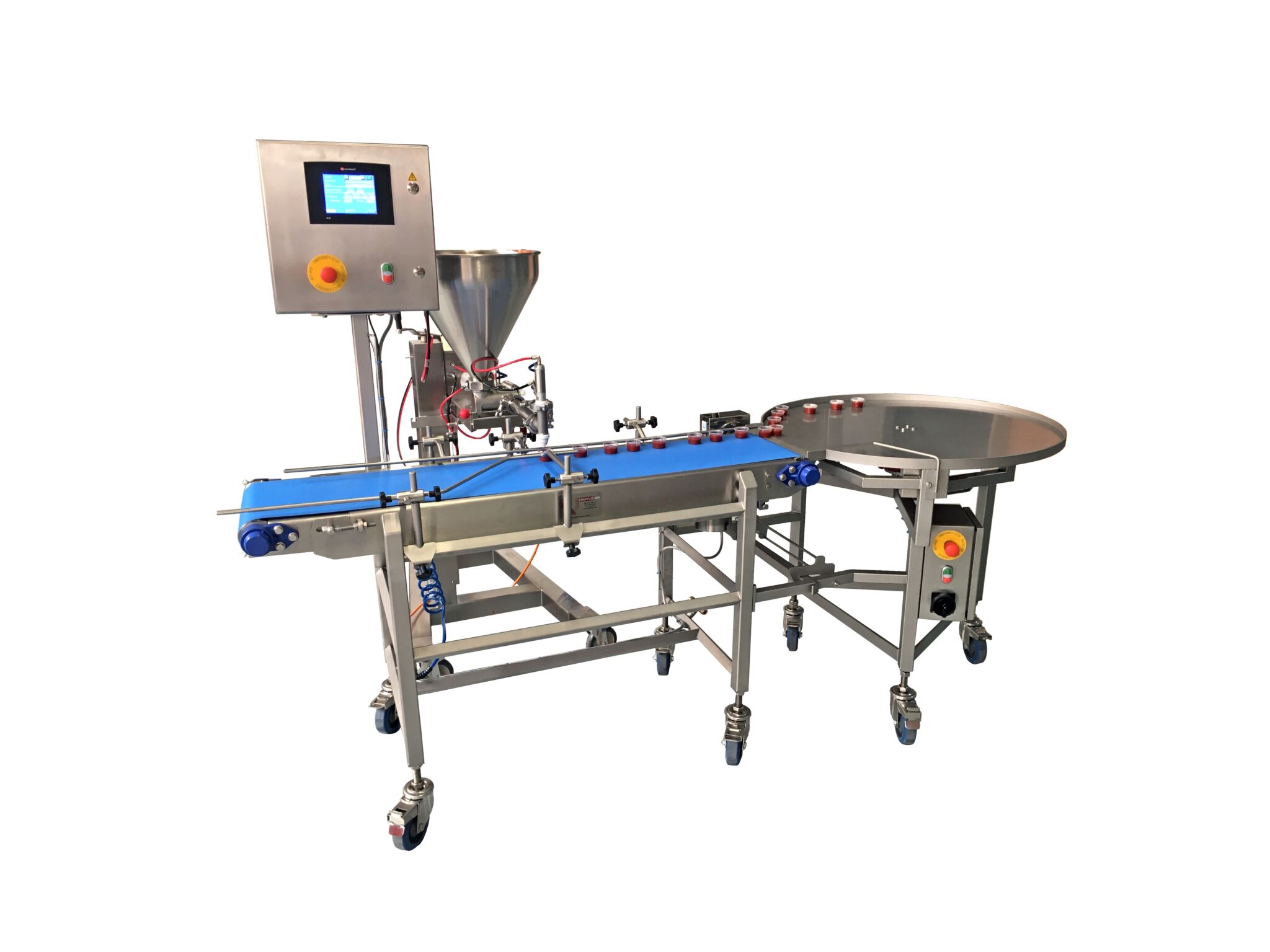 The Mini Filling Line has many advantages:
High automation level: automated product detection and depositing
Needs only very little space in your production
Profit from a continuous workflow
All kinds of different containers can be filled, from bottles to cups, small pots or glasses up to big containers and buckets
Stable quality of the end product
Stressless working thanks to automated depositing process

The buffer table at the end of the line collects the vessels and gives time for putting the lids on or for additional decoration tasks
The vessels can be placed anywhere on the conveyor, the guide rails bring them in the perfect position for automated depositing

Reduce product waste and safe raw materials thanks to perfect weight accuracy of the UNIFILLER depositors
Application examples:
Automated filling of bottles, depositing sauces or ready meals into containers, filling desserts into cups or glasses and many more.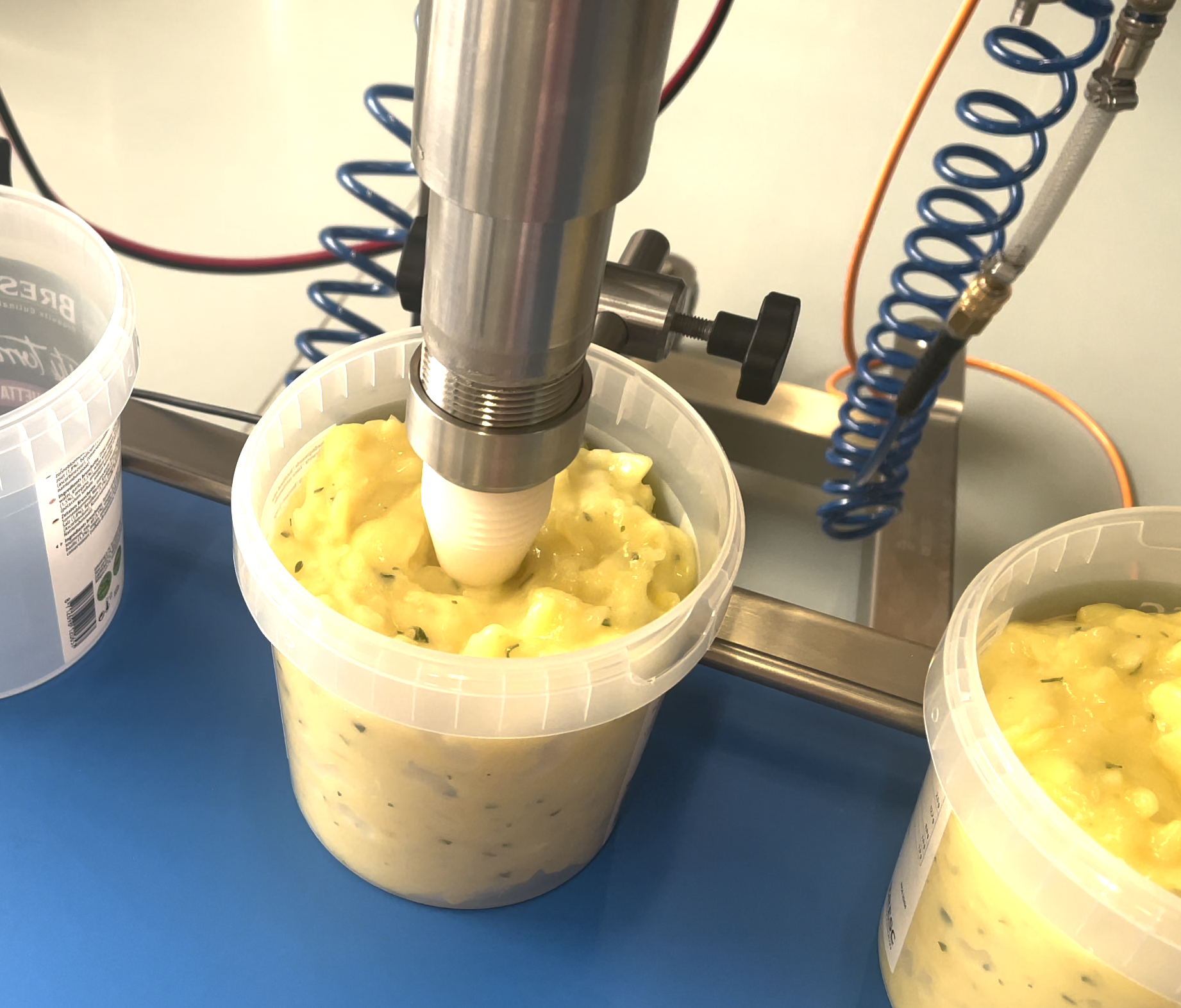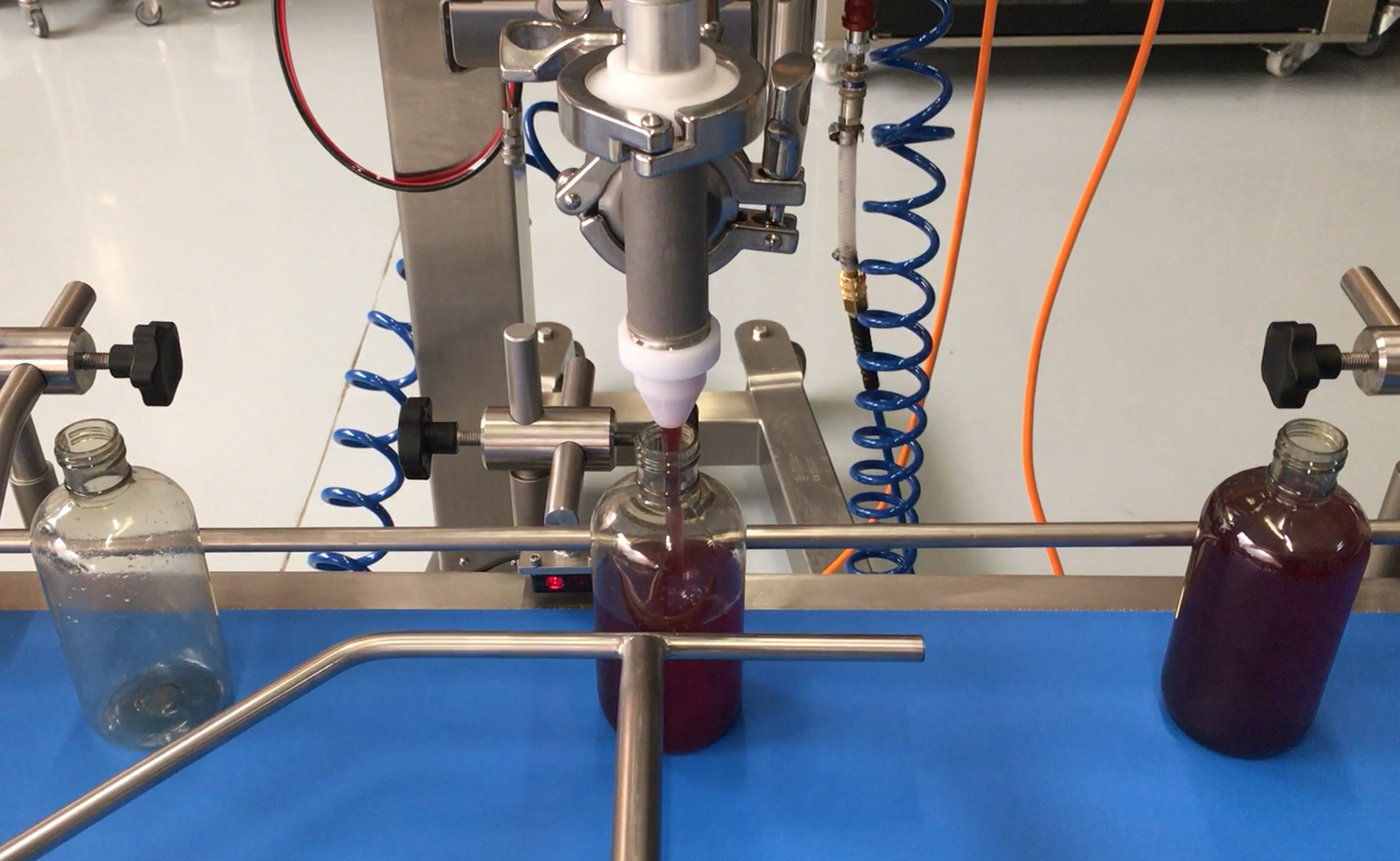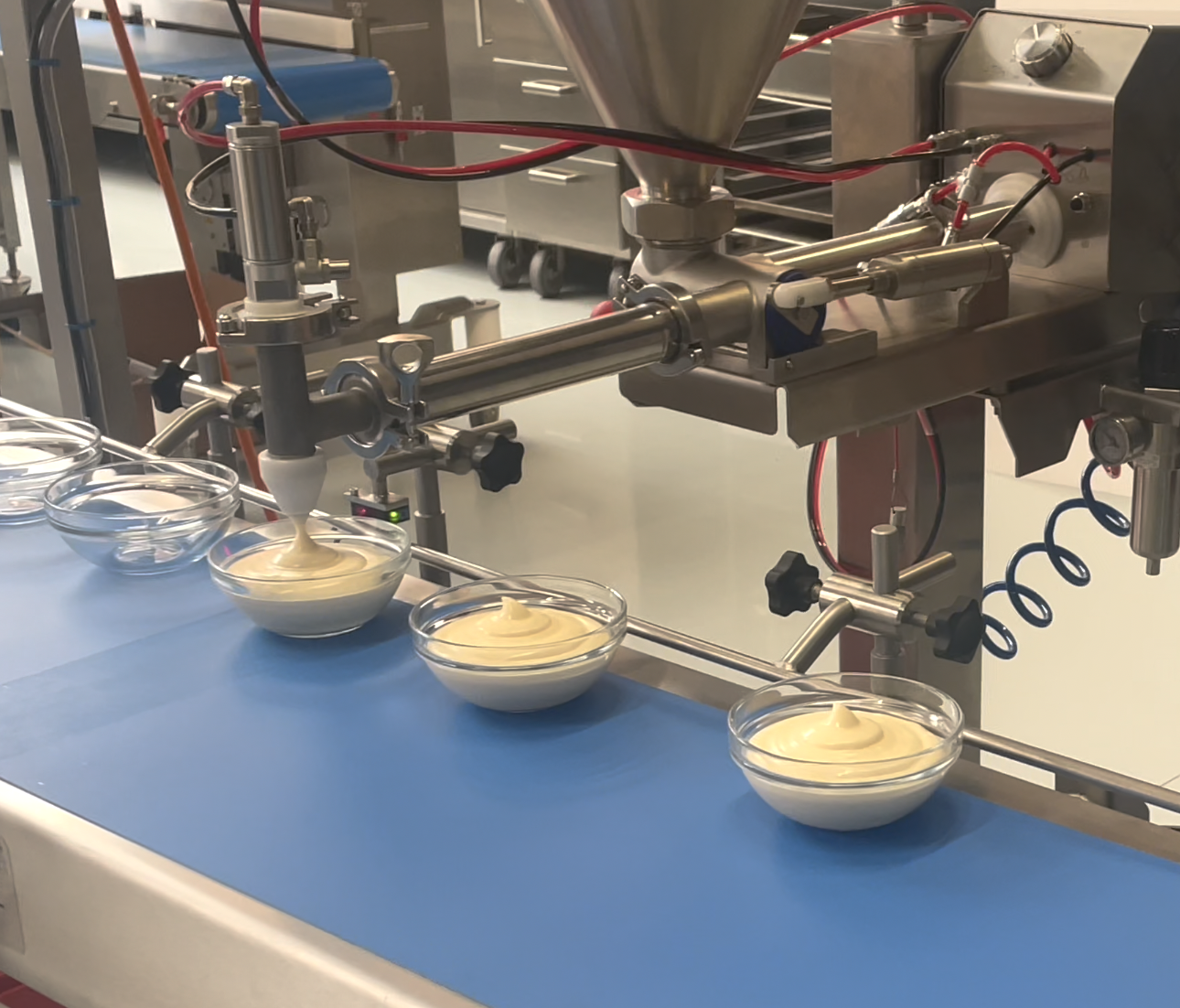 The Buffer Table at the end of the Line gives time and space for:
Closing lids

Decoration

Packaging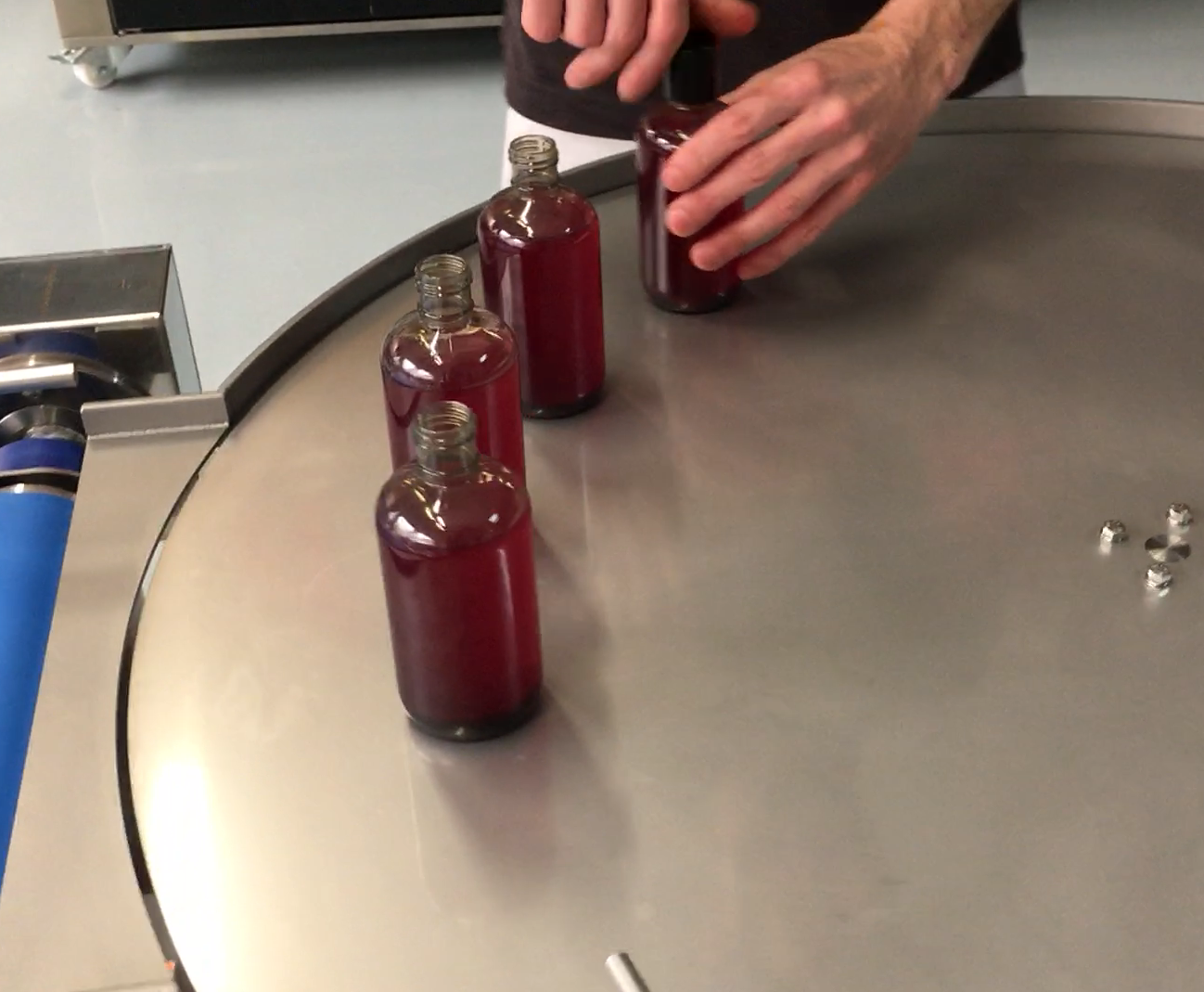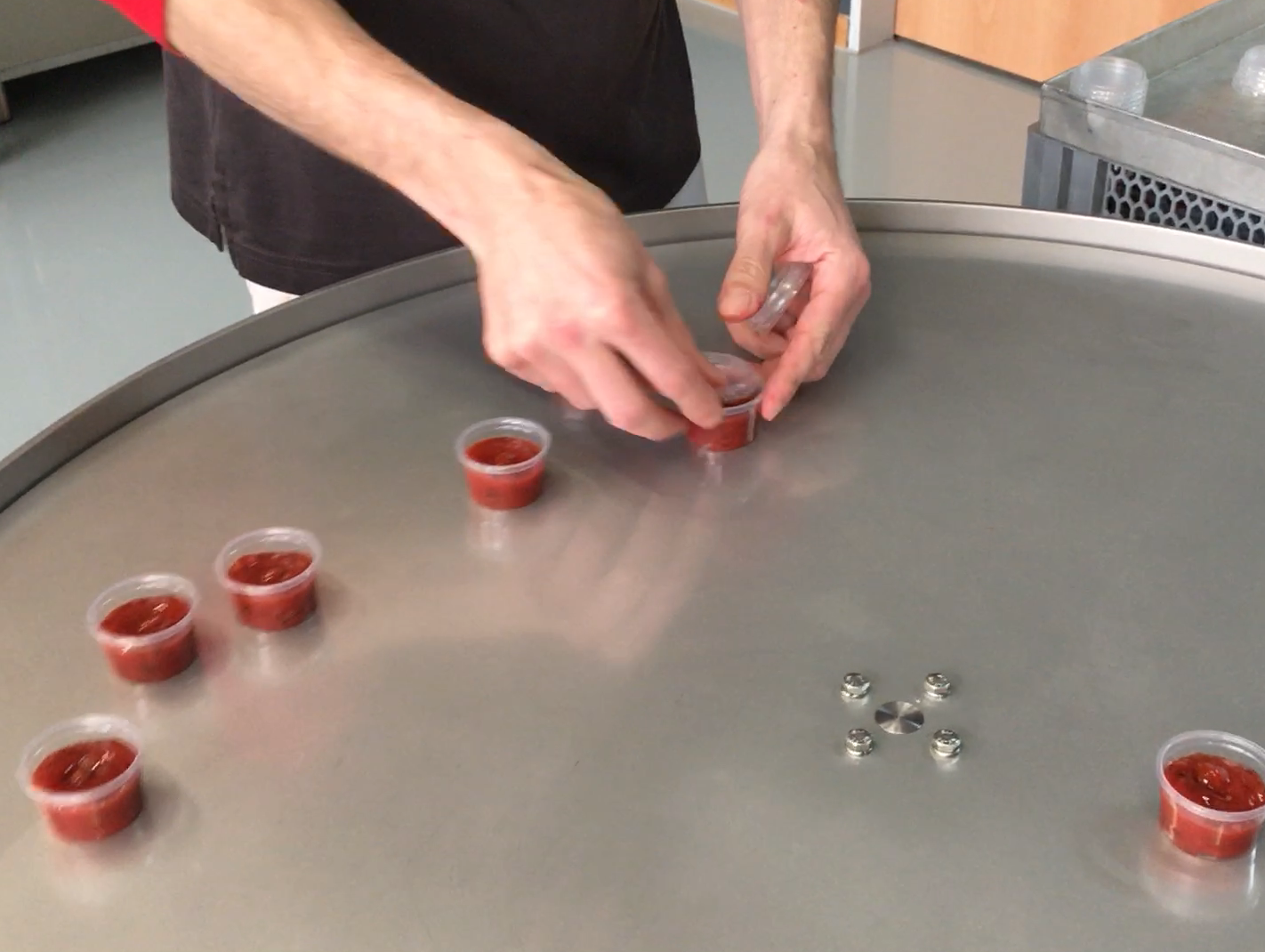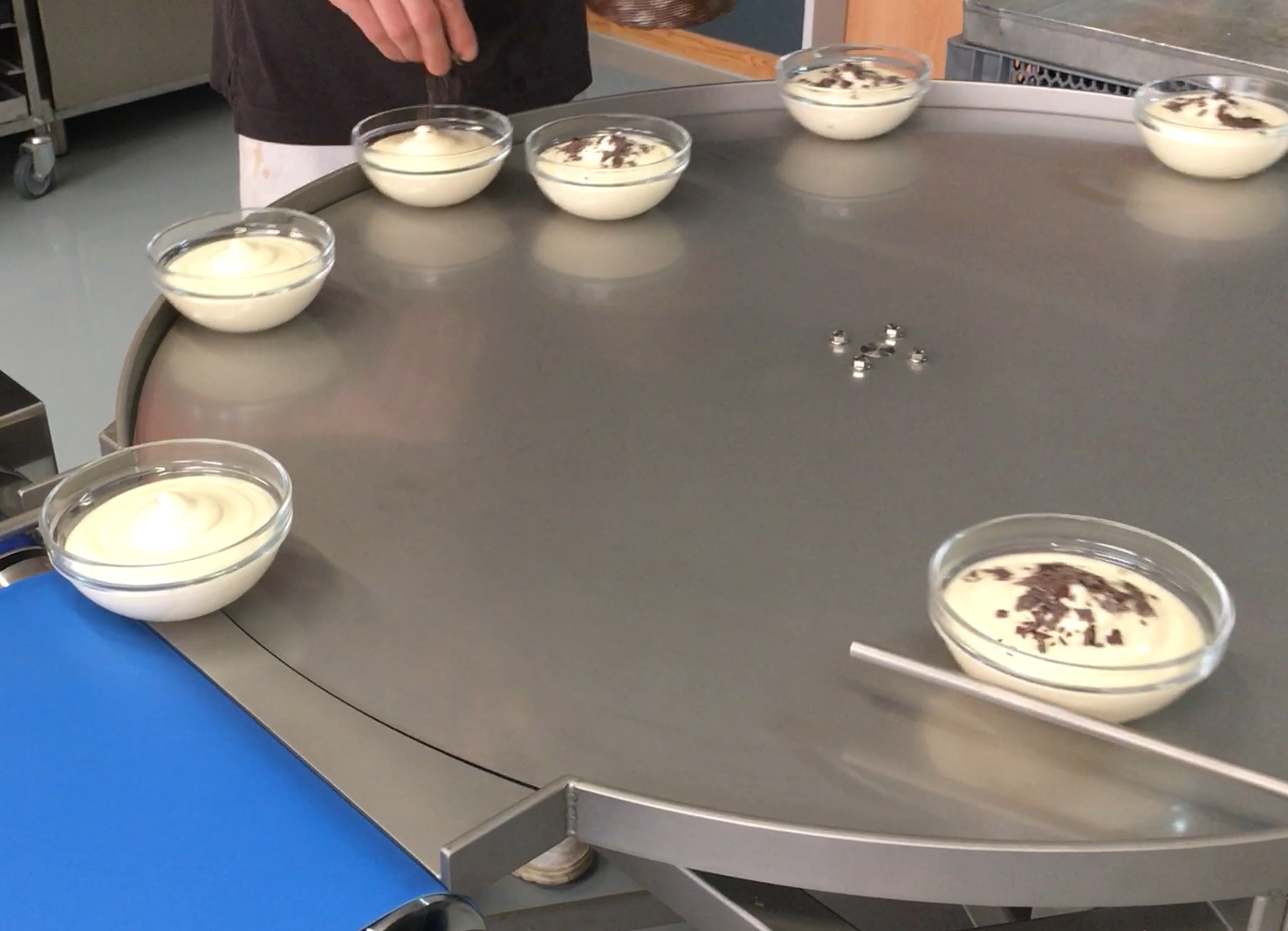 Would you like to learn more about our Food Service depositors and the use in Ready Meals productions?
Click here to learn more about our Servo-driven Depositors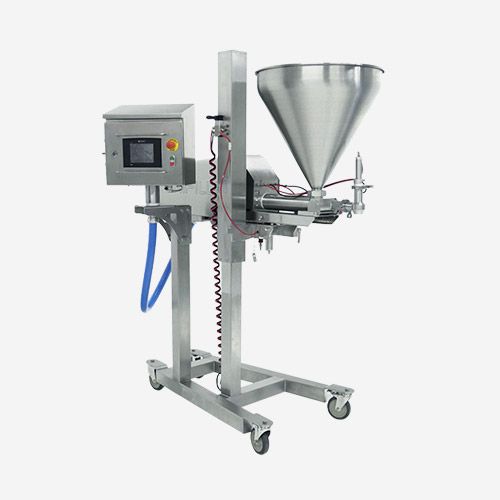 We will be pleased to answer any additional question you may have and provide further technical information and advice personally – please get in contact with us!
---
Get in
contact with us!
I'm pleased to answer any questions you may have.