1-Person-Layer-Cake Concept
The Multi Station is the perfect equipment for an efficient production of rectangular layer cakes with only 1 worker. The highly automated equipment can be handled easily, shortest installation and cleaning times without any tools make the rectangular cake production a child's play.
The Unifiller 1-Person-Layer-Cake Concept
2 Multi Stations, perfectly arranged for an economic production process. Produce rectangular layer cakes very quick and efficiently with only one worker!
-> Machines are equipped with spreader nozzles
-> Capacity: depending on the number of layers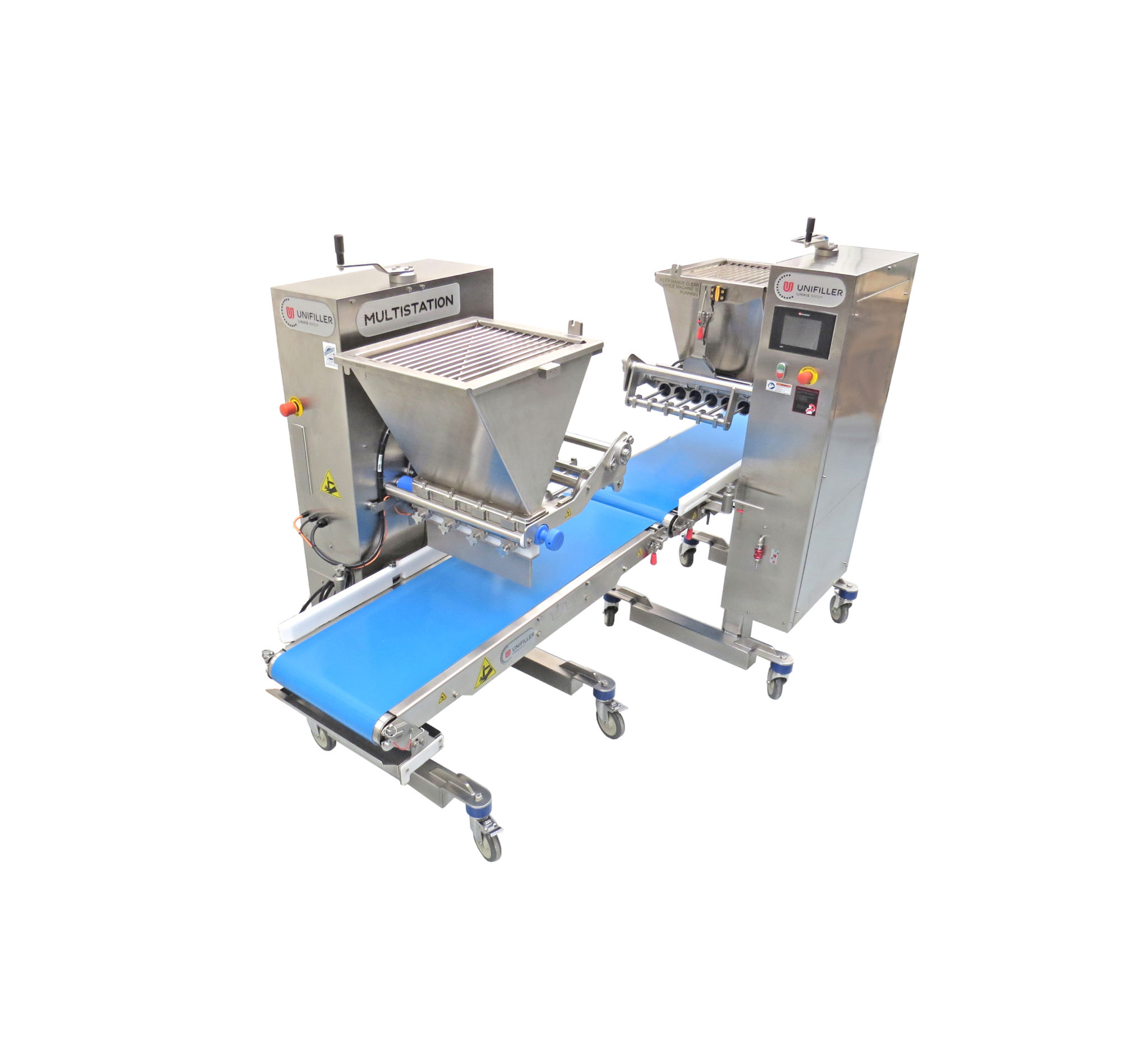 Process:
Thanks to the clever arrangement of the 2 Multi Stations (opposite instead of in-line), 1 employee is able to handle both, trays and biscuits. The 2 Unifiller Multi Station depositors spread alternately cream and fruit filling (in this example) into the trays, while the worker places biscuits onto the layers.
Our video shows the production of a 7-layer cake (40x60cm) within 90 seconds, realized by 1 worker handling 2 Multi Stations at a time very efficiently.
Benefits of the Unifiller 1-Person-Layer-Cake Concept:
Produce rectangular layer cakes very quick and efficiently
Easiest operation by only 1 worker
Multi Station equipped with PLC control with all recipes stored-in
Saves space in your production
Only 2 machines are needed for the complete assembling of the layer cakes
Optional integration of transfer pumps or a conveyor to fit your productions requirements
Modular design of the equipment: the Multi Stations can be used for a wide range of additional applications, like producing muffins, cupcakes, eclairs, macarons and desserts, depositing cake batter into forms and trays, depositing bread dough into moulds and many more…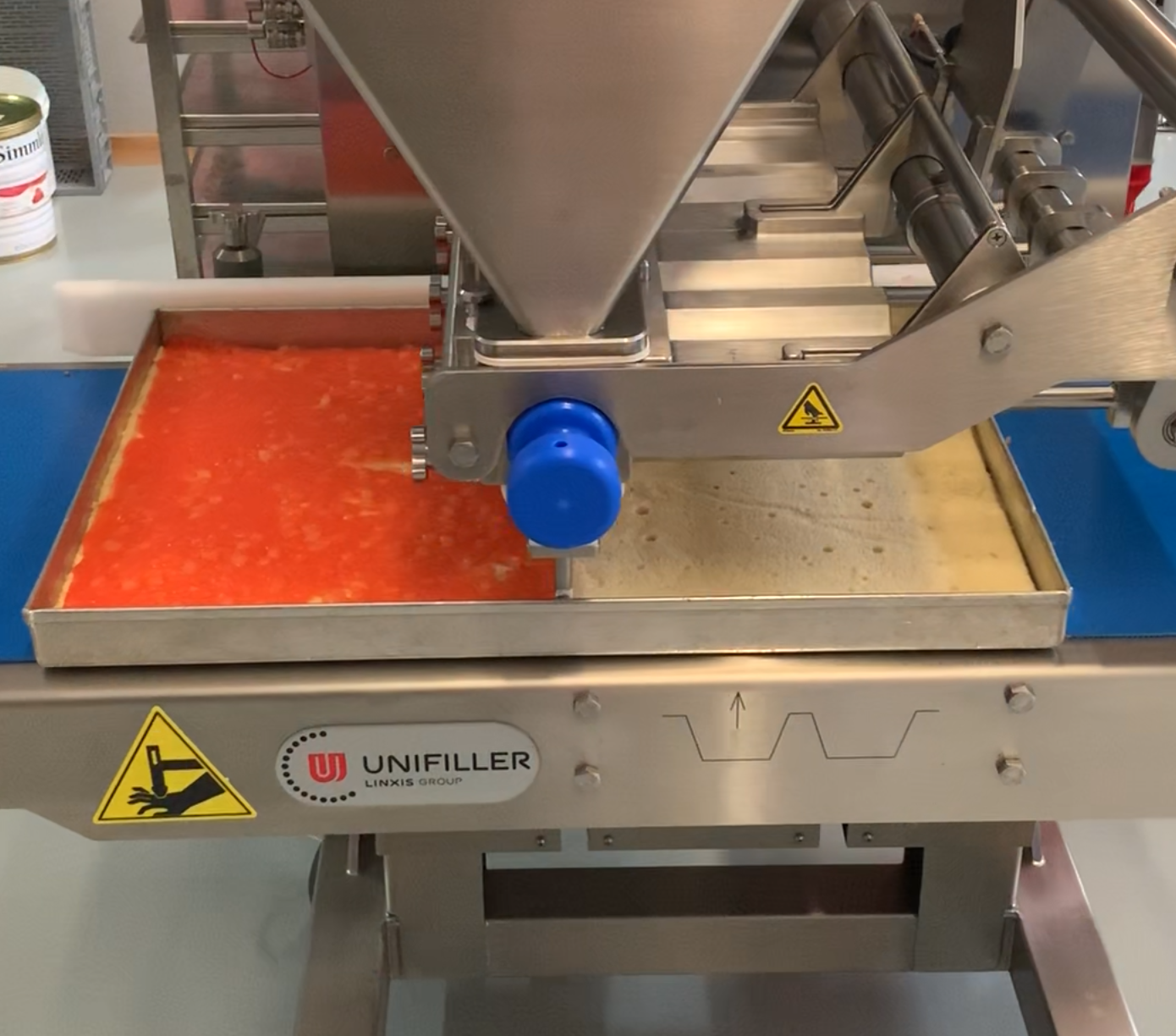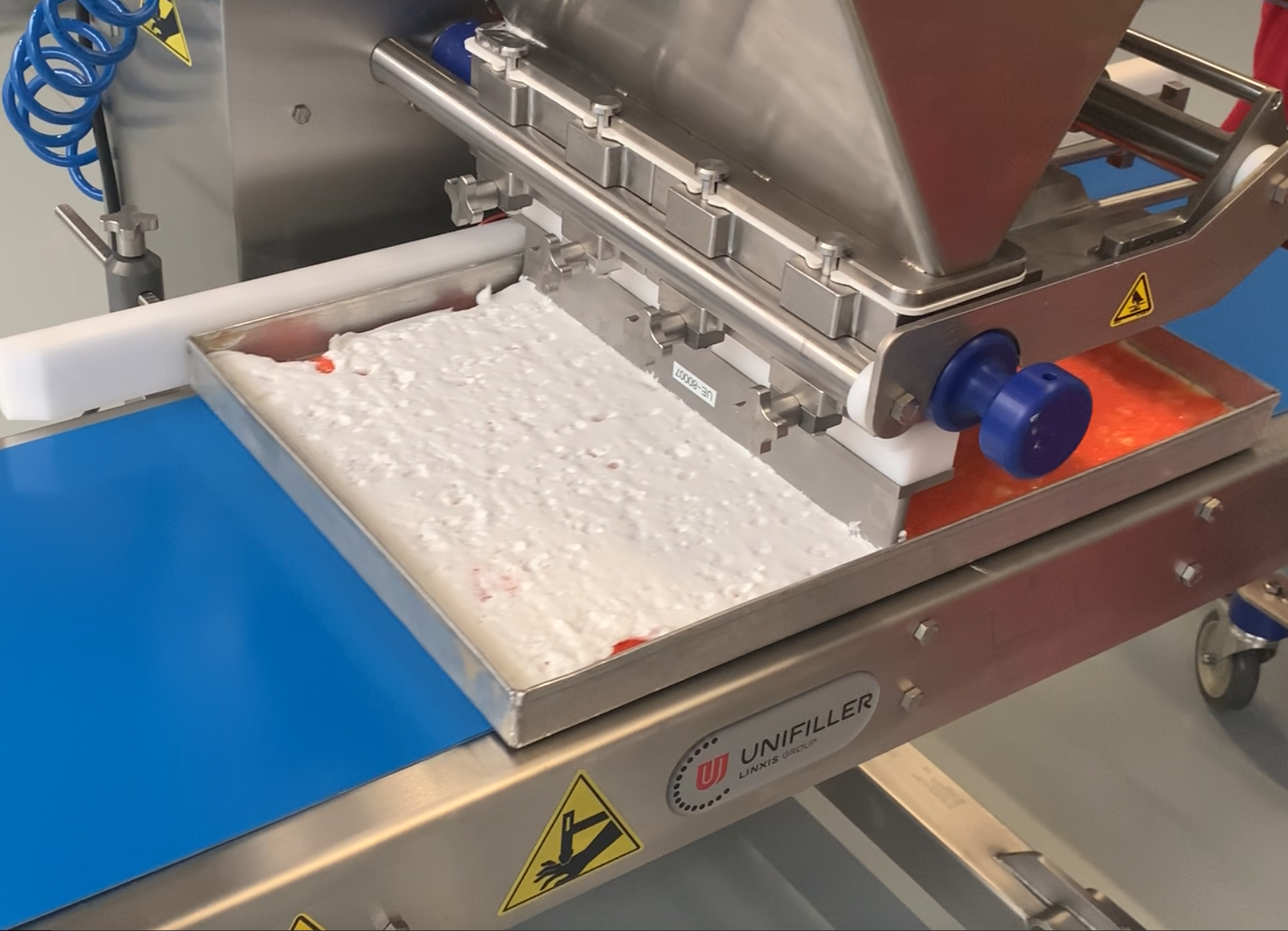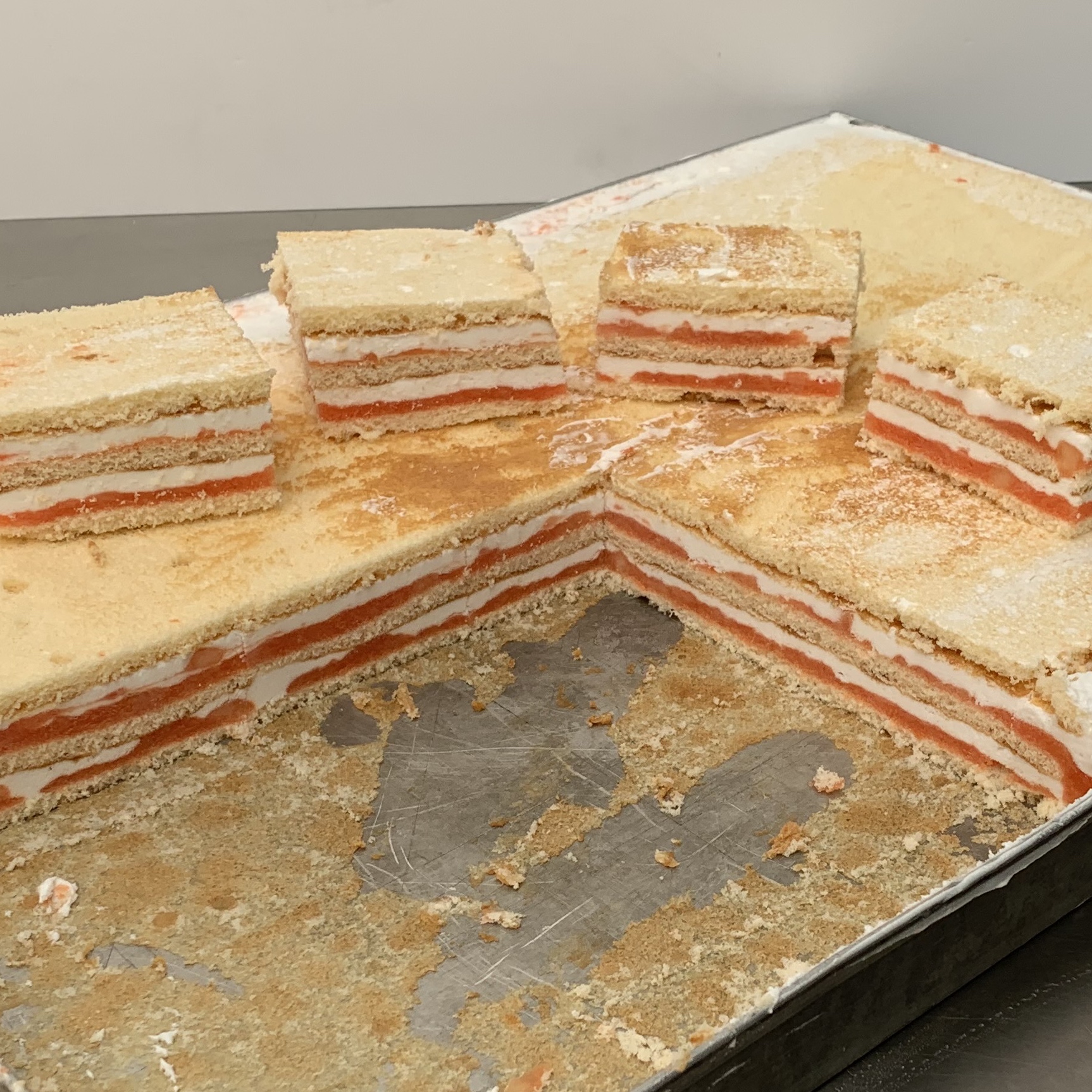 To produce bigger quantities of layer cakes very efficiently, the Multi Station depositors can also be placed in-line, so one tray can be filled right after the other. One worker places the trays onto the conveyor of the first machine, another worker handles the biscuits.
Click here to learn more about our Multi Depositors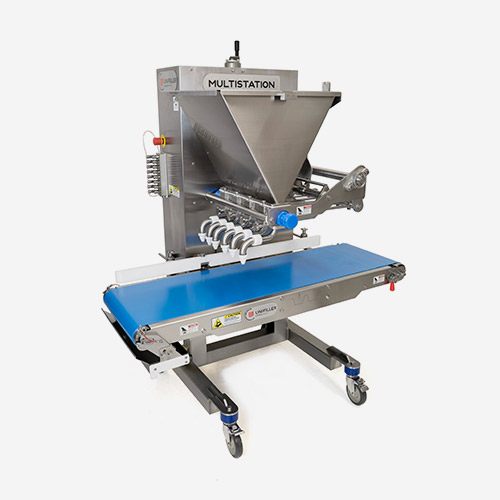 Are you interested to learn more about our solution for producing up to 900 round cakes per hour? Click here to see the Unifiller Cake Line Concept.
Please feel free to contact us for receiving further advice and information regarding our industrial Cake Lines and the possibilities they offer.
---
Get in
contact with us!
I'm pleased to answer any questions you may have.