Hygienic depositing on packaging lines
The Unifiller Food Service depositing and dosing systems have been specially developed for hygienic depositing in food productions and packaging lines. With our food processing machines you can guarantee strict compliance with hygiene guidelines and optimum cleanliness in production environments for the manufacture and packaging of ready meals and convenience products.
Highest food safety on packaging lines
Unifiller is your perfect partner when it comes to portioning and filling food on packaging lines and in the convenience products sector. Our Food Service depositing and dosing systems have been specially developed to meet the extreme requirements of canteen kitchens, catering companies, fast food restaurants and frozen food production. Integrated in production lines or free-standing, servo-controlled or not – our depositing systems meet the highest standards of food safety and hygiene for hot, cold and humid working environments.
When using servo-controlled dosing systems, integration into automated packaging lines is particularly easy and convenient. All recipes are stored in the memory and can be called up on the touch panel of the depositing system in a few seconds.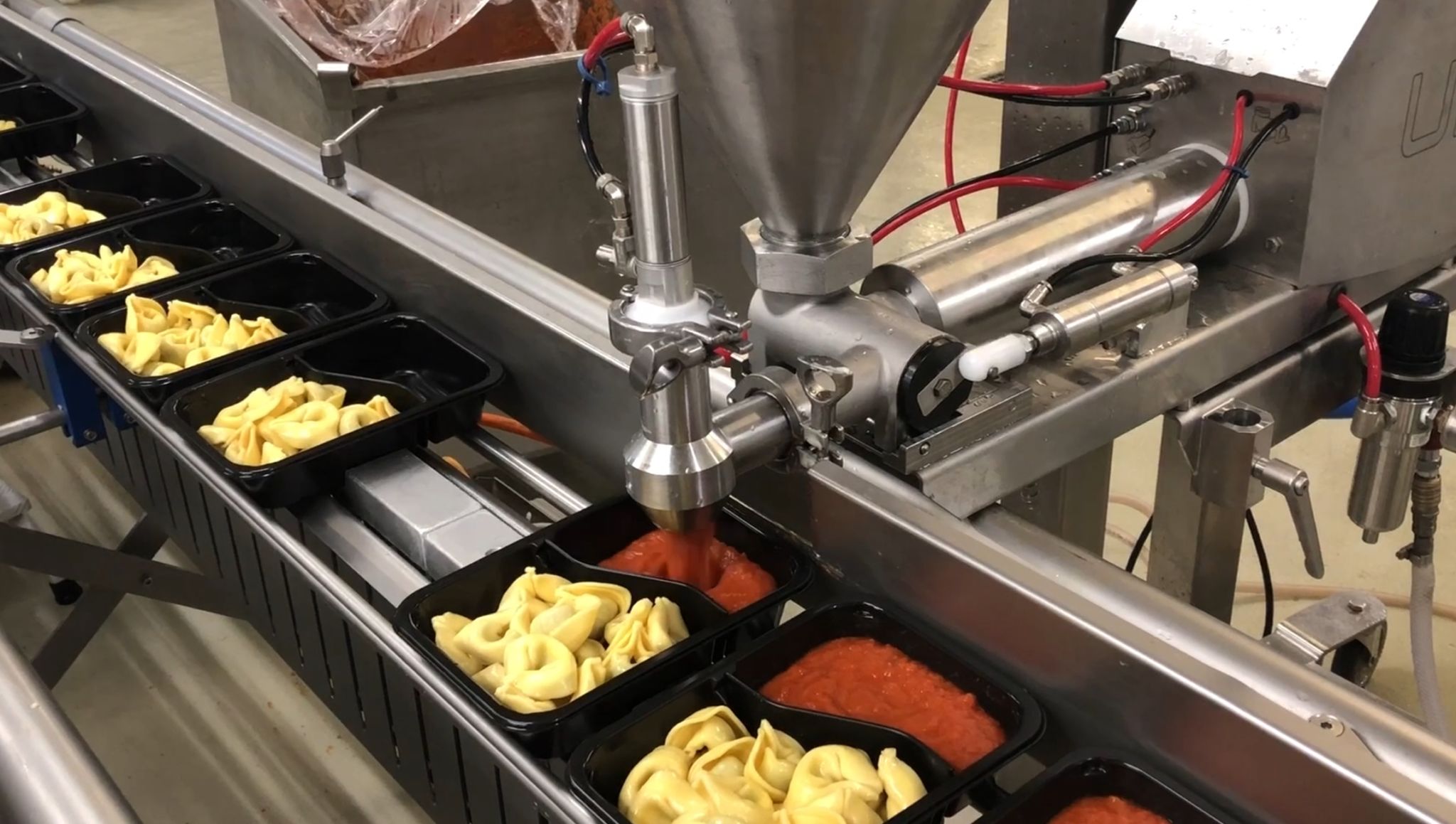 Benefits of Unifiller depositing and dosing systems
Very easy handling and cleaning
Maximum flexibility of the machines and suitability for many different applications thanks to numerous accessories: whether liquid or viscous, with or without pieces, hot or cold
Perfectly suited for clean and accurate dosing on thermoforming lines or tray sealers
Extremely gentle processing of a wide variety of products with our unique piston depositing system, so that they can be deposited without damage and with precise weight
Compact systems that take up little space and are very easy to move to be used elsewhere in production and on packaging lines
High-quality and resilient stainless-steel components
All machine and accessory parts can be dismantled, cleaned and reassembled very quickly and easily by untrained personnel
All parts can be easily cleaned in the dishwasher
Low loss of material and time during product changes: calculation reliability and reduction of food waste
Fast availability from stock and excellent service throughout Europe by using standard machines and accessories
Efficient, customer-oriented solutions as well as easy integration of the machines into your production processes and packaging lines are our specialty. Benefit from our many years of experience in the food service sector!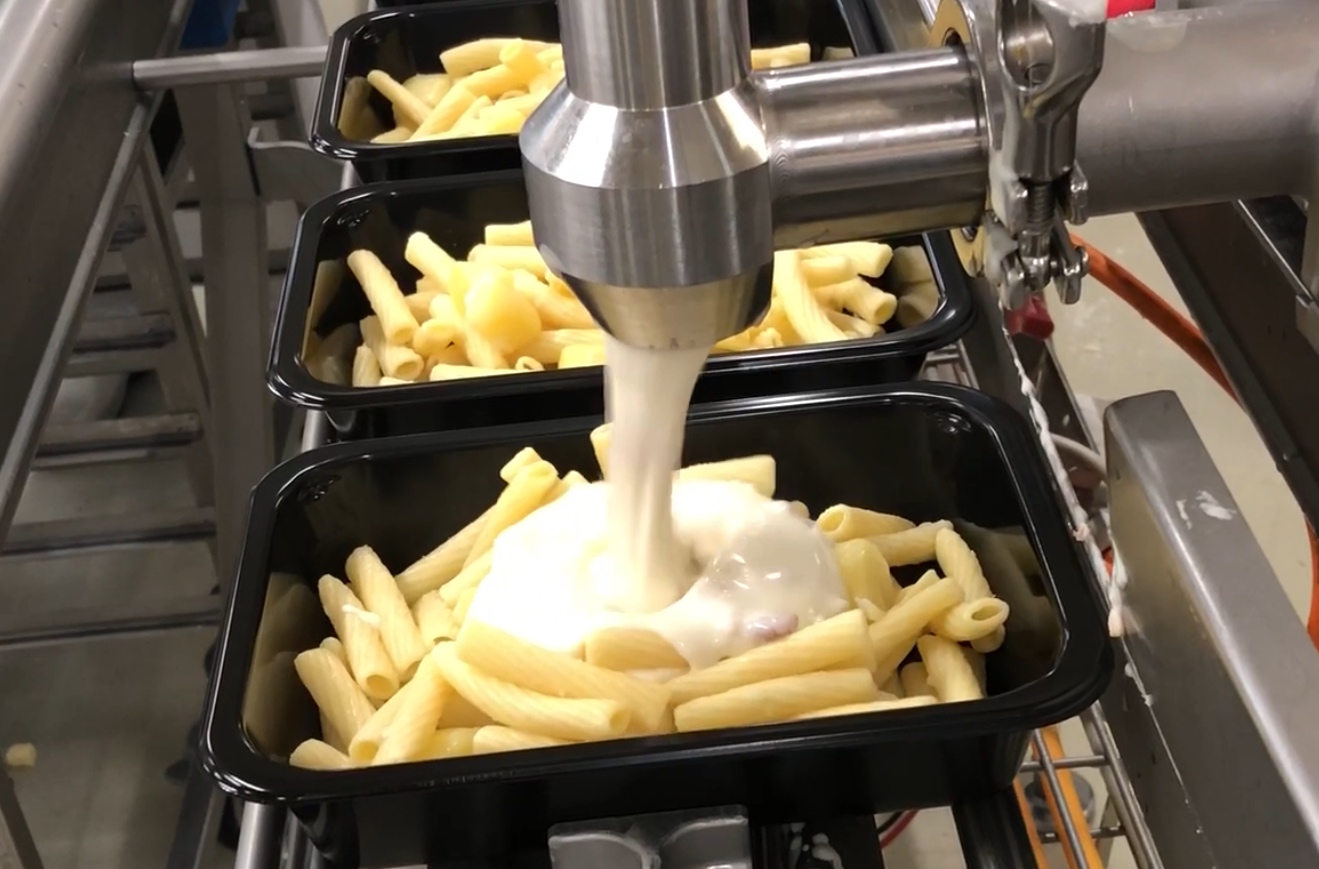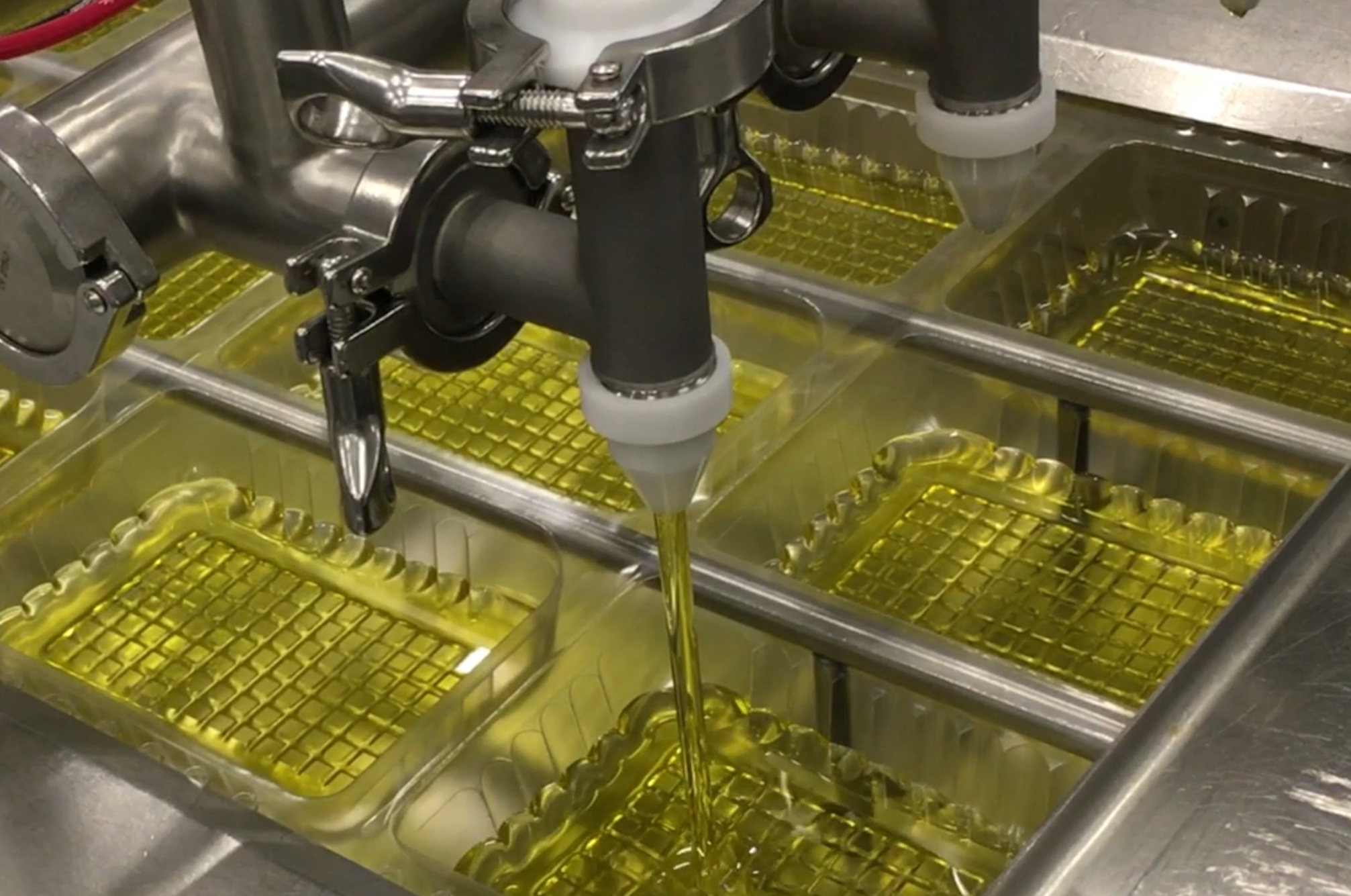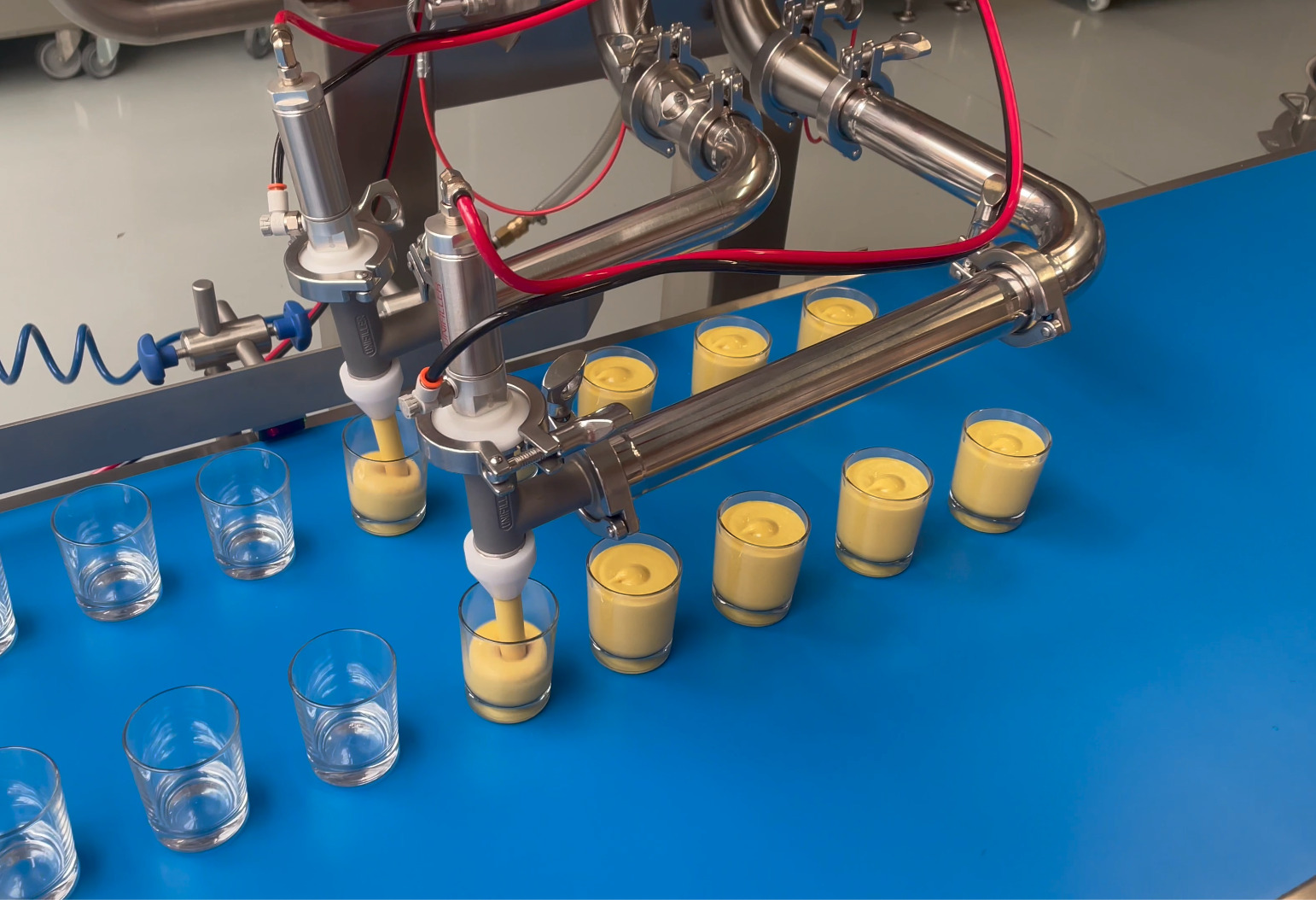 Would you like to learn more about our Food Service depositors and the use in Ready Meals productions?
Click here to learn more about our Servo-driven Depositors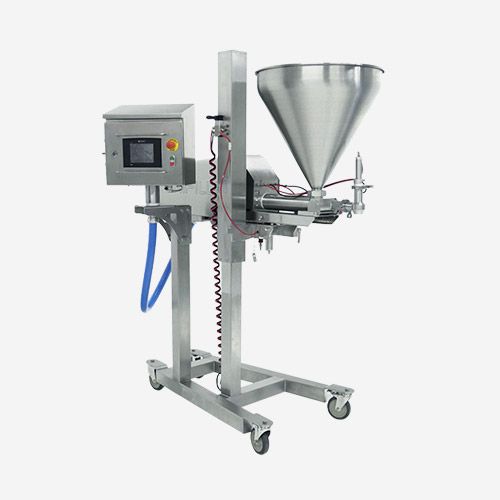 Click here to learn more about our Multi Depositors for multi-lane depositing and portioning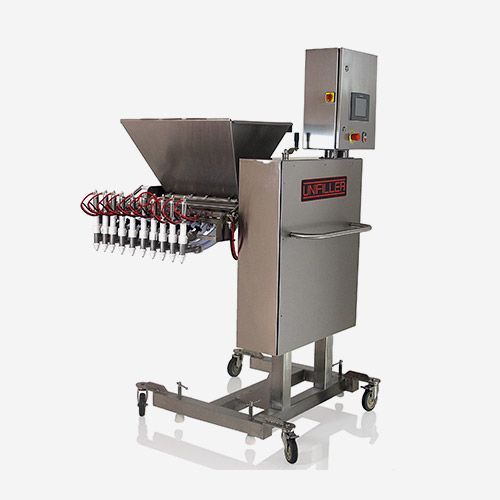 We will be pleased to answer any additional question you may have and provide further technical information and advice personally – please get in contact with us!
---
Get in
contact with us!
I'm pleased to answer any questions you may have.